Looking to get the best deal on your heating oil? There are a few considerations that you want to make sure you keep in mind – we'll talk about them here.
How to Buy Heating Oil Online
It's that time of year again when the temperature has dropped, the leaves have fallen, and the heat is on. You go down to the basement and check the old heating oil tank and realize it's time to order oil. You know there are lots of local heating oil dealers out there – you see the trucks every day. But you're thinking to yourself, what's the best way to compare all the home heating oil companies in my area and make sure I'm getting a great price for oil? The most important considerations when shopping for heating oil online are:
Heating Oil Dealer Reputation
Available Delivery Dates
Methods of Payment
Prices Per Gallon
Heating Oil Company Reputation
When ordering heating oil, it is important not to leave the delivery to some anonymous dealer you found online. Instead, find a heating oil source that allows you to not only see dealers' names, but also read reviews. You'll want to see the experiences others have had dealing with that heating oil company. Make sure the dealer shows up when promised, delivers the amount ordered, and the driver is respectful of your property. If you got a good price, but the driver ran over your garden, then maybe it was not the best deal after all.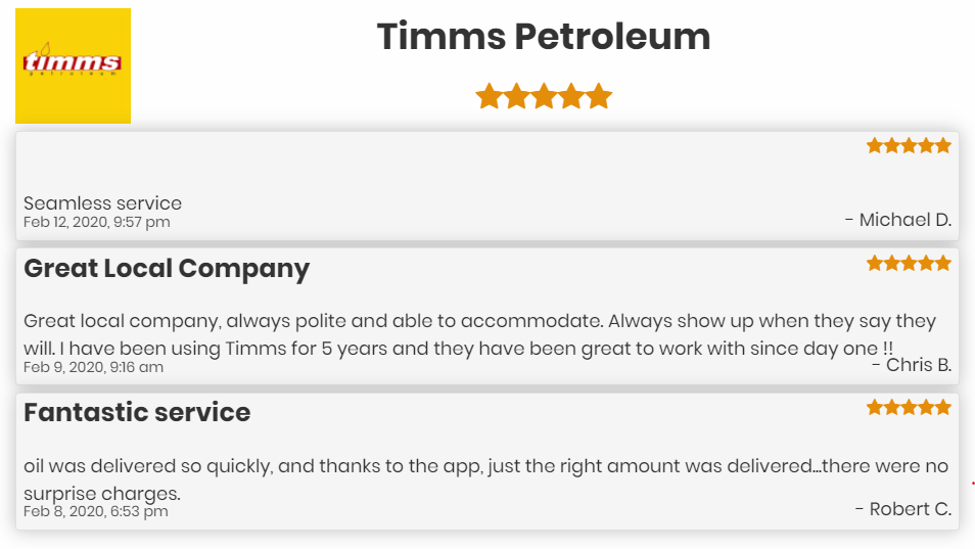 Available Delivery Dates
The next consideration is when you need oil. A general rule of thumb is to "reorder at a quarter". This means you should order heating oil when your tank is around ¼ full. This gives you at least a few days to have oil delivered without worrying about running out. It also allows you to check heating oil prices for several days out to ensure you're getting the best price on a particular day. If it's a Saturday morning and you're out of oil, you'll obviously not want to wait until next week so you'll need to find a dealer that delivers over the weekend.
Fortunately, with sites like FuelSnap, you can see exactly when each particular dealer delivers heating oil to your town. Keep in mind though: a same-day delivery may result in a slightly higher price per gallon, so schedule a delivery for the next day, or a couple days out to get the best price if you don't need heating oil right away. You might also consider a Smart Oil Gauge for your tank, which not only tells you how much oil you have, but also how many days it will be before you're at a quarter or an eighth of a tank.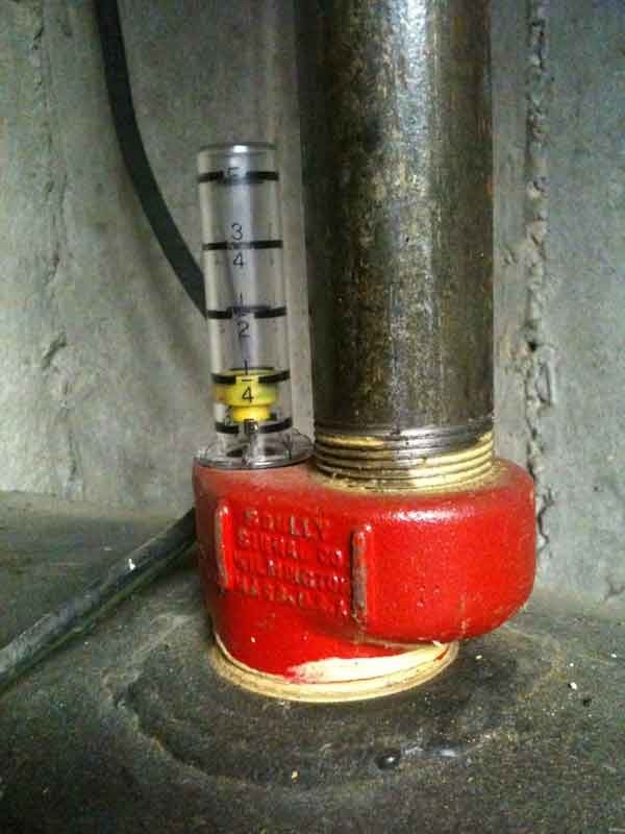 Methods of Payment
Before you pick your home heating oil company, it's also important to ensure they take payment via credit card. Credit card payments give you a layer of security that cash and checks do not. Besides, who wants to leave an envelope of cash or a blank check at the house when you're not home? Make sure you order from a heating oil company online that captures the payment up front.
DO NOT give your credit card number over the phone to the dealer, as this allows them to charge whatever they want to your card, regardless of what was delivered (trust me, I know from experience!). When you buy heating oil online, you know exactly what you're ordering, and the maximum that your card will be charged for. If your oil tank ends up taking fewer gallons than you ordered, then you'll receive a refund for the difference. The most important thing is that your card will not be charged MORE after the delivery.
Home Heating Oil Price Per Gallon
Now that you've read the reviews on your dealer, chosen when you want to have your oil delivered, and found a dealer that takes credit cards securely online, you're ready to choose the delivery amount. With many dealers – although not all – the price per gallon varies with the amount of heating oil ordered. For instance, while oil may be $2.35 per gallon if you order 100 gallons, it may be $2.30 if you order 150, and even $2.25 if you order 200. For many folks, it makes sense to order 200 gallons to get the best rate. Keep in mind, however, that if your tank cannot hold the full 200 gallons, you may end up paying the higher price per gallon on your order.
If you want to know how much your heating oil tank holds, refer to this guide here: how much heating oil is in my tank, and how much can I have delivered. A typical rule of thumb is that a 275 gallon oil tanks holds about 250 gallons when full (there is an air space at the top of the tank). You can use a tank chart to see how many gallons are in your tank already.
Placing the Order
Now that you know what to consider when shopping for heating oil, it's time to get started. Fortunately, with sites like FuelSnap, you can choose from reputable local heating oil dealers and read reviews before ordering. You see exactly when you can have your oil delivered, and pay securely ahead of time with a credit card. This eliminates any surprises, and allows you to choose the best price per gallon. You've got all the information needed right at your fingertips, so go ahead and order with confidence! 
Happy heating,
Steve