Happy Halloween from FuelSnap! As we wrap up October here, I wanted to summarize heating oil price trends we've seen lately. In the last year and a half, we've seen major swings in heating oil prices. With the world opening back up, prices for heating oil have trended upward recently – but not as much as other fuel prices!
Market Price for Heating Oil – 10/29/21
The market price for heating oil is now hovering around $3.00 a gallon. The best heating oil prices of ~$2.90 per gallon can be found in coastal communities. Nassau and Suffolk counties on Long Island, for instance, are always competitively priced.
Higher prices – as high as the mid $3's per gallon – are seen in upstate NY. Oil companies up there are fewer and farther between and end up having to travel further to each stop, hence the higher prices.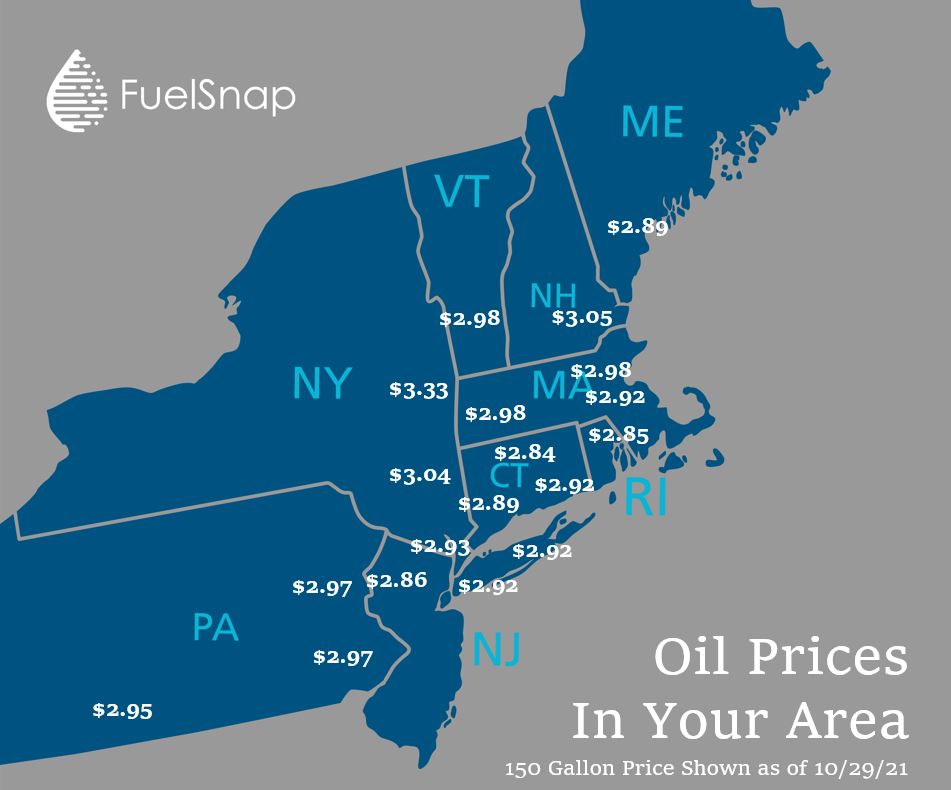 Year-Over-Year Changes in Fuel Prices
As I'm sure you've noticed, prices for EVERYTHING seem to be up lately. This has to do with supply chain constraints in many industries. In others, like oil, global demand has increased significantly over the past 12 months. As a result, per the US Energy and Information Administration:
Propane prices are up 49% year-over-year
Gasoline prices are up 50% year-over-year
Heating oil prices are up 58% year-over-year
Natural gas prices are up 168% year-over-year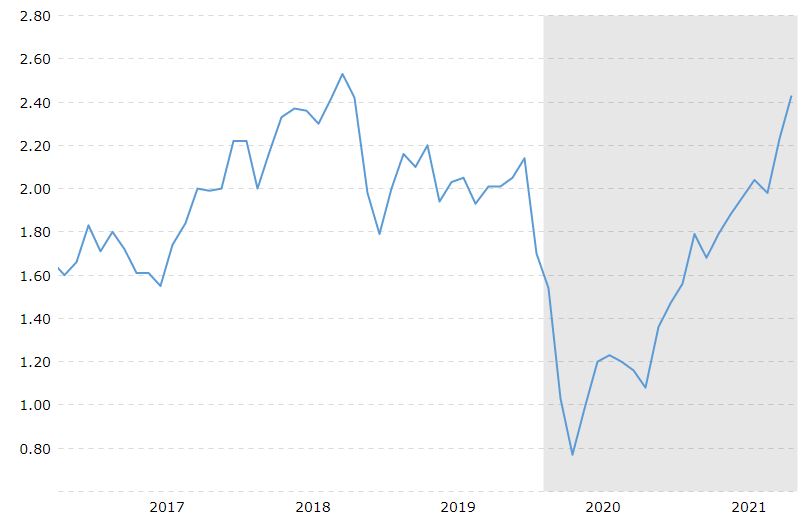 With heating oil prices rising and temperatures falling, it would be wise to fill up soon if you have no already. Check heating oil prices right on FuelSnap to know you're getting the best deal.
Happy heating,
Steve