When it comes to ordering heating oil, it is important to know how many gallons you can reasonably expect to fit in your tank. This allows you to maximize the delivery size, and take advantage of any price per gallon discount that you heating oil dealer provides for a larger delivery size. For a breakdown of everything you should take into account when shopping for heating oil, see our blog post here.
Before ordering heating oil, you'll want to make sure that your heating oil tank has room for at least 100 gallons to be delivered. 100 gallons is most often the minimum delivery amount most dealers require. If you order 100 gallons and your tank will not take the full amount, you may be stuck paying a significantly higher price per gallon on your order. To determine whether your tank can take at least 100 gallons, you'll need to know a few things about your home heating oil tank:
What style heating oil tank you have
Your heating oil tank's max capacity
Your current level
The amount you can have delivered is equal to your tank's max capacity, minus the current level.
Max Delivery Amount = Max Tank Capacity – Current Level
What Style Heating Oil Tank Do I Have?
There are a variety of heating oil tank styles these days, ranging from in-ground tanks, to a long list of above ground tanks. We'll highlight the most common tank styles here, and give you a few tips for figuring out which style and size tank you have.
Steel Tanks
These are by far the most common style heating oil tank, especially in the Northeast US. They are most often 275 gallon tanks, but can also be 330 gallon.
Tip: A 275 gallon tank measures 5' long; a 330 measures 6'. They are otherwise identical.
For a full list of steel tanks, refer to Granby's website here.
Roth DWT (Double-Wall Tanks)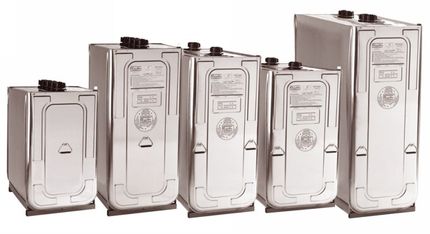 If you have a newer home, live near the water (i.e. the ocean), or have had your tank replaced in recent years, you may have a double-walled tank like the one shown above. These tanks feature an internal plastic tank enclosed in an outer metal shell. The most common variant of the Roth tank is the 1000L (275 gallons), which has a capacity of approximately 250 gallons.
Heating Oil Tank Capacity
Once you've identified which style home heating oil tank you have, the next step is to determine the overall capacity of the tank.
Tip: A 275 gallon oil tank DOES NOT hold 275 gallons – it actually holds between 240 and 250 gallons when full. A table of common tank capacities is shown at the bottom of this post.
The reason a tank does not hold the full amount has to do with two things: the vent alarm "whistle", and the air space required at the top of the tank.
The Vent Alarm is a roughly 6" device that hangs down in the tank, positioned right under the vent pipe. As oil enters the tank, air is forced out of the tank through the vent pipe, causing the vent alarm to audibly whistle. The driver can hear this whistling sound from outside the house where the oil is pumped in. As the oil in the tank rises, it eventually touches this vent alarm whistle, causing it to stop making noise. At this point, the driver knows to stop pumping oil into the tank, as it is full. The whistle is designed to stop making noise when there's approximately 6" of air remaining in the top of the tank. This way, it gives the driver a few seconds to shut the pump off without over filling the tank. It also allows the oil to expand as it warms up once it's inside the house.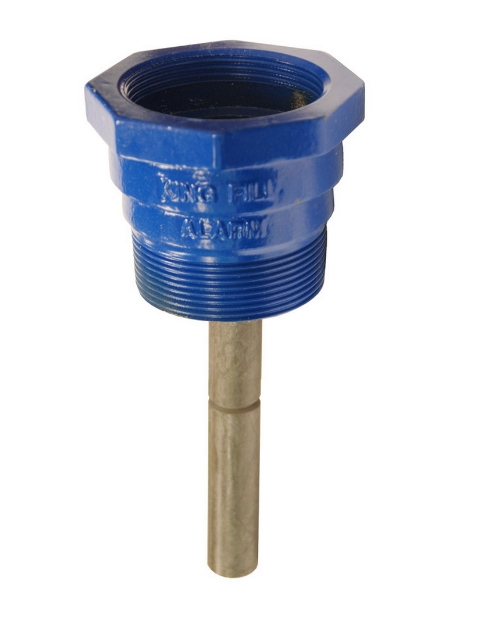 Your Current Level
Now that you know your heating oil tank's max capacity, you'll need to figure out your current level. The easiest way to tell is to use a Smart Oil Gauge, which not only tells you to the nearest tenth of a gallon what's in your heating oil tank, but will also show you how much oil you can have delivered at any given time. If you don't have a Smart Oil Gauge, then you'll need to refer to the float gauge on your tank. This will give you a ballpark reading of ¼, ½, ¾, etc. At the bottom of this post are approximate levels based on your tank style, and what the float gauge is reading. With this, you can see the maximum amount of oil you can fit in the tank. If you don't have a float gauge or a Smart Oil Gauge, you will need to use a measuring stick and an oil tank chart – a time consuming and messy process!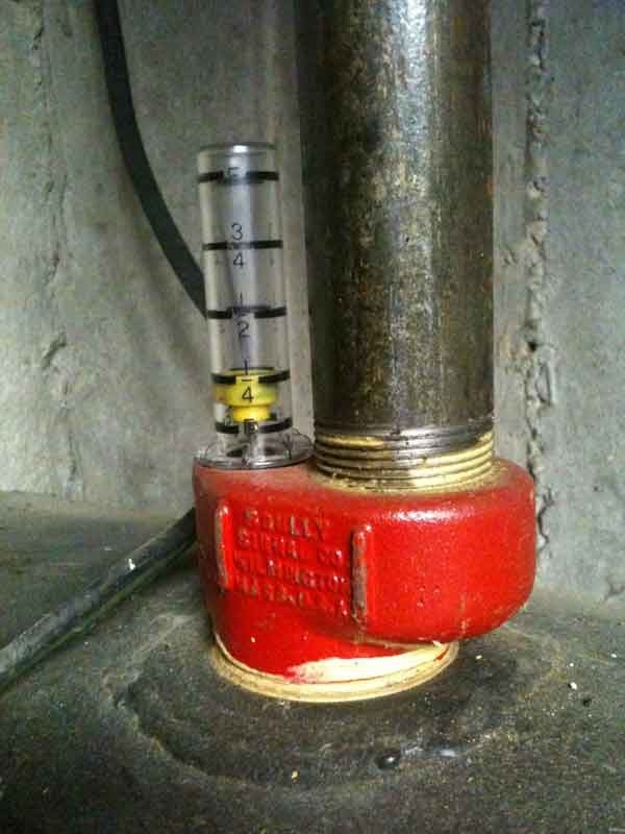 If your float gauge does not work, you should definitely consider installing a Smart Oil Gauge. Since it does not have any moving parts, it will not be subject to sludge buildup over time that typically causes the float gauges to fail. It will tell you from an app on your phone exactly how much oil is in the tank, helping you plan for your next delivery.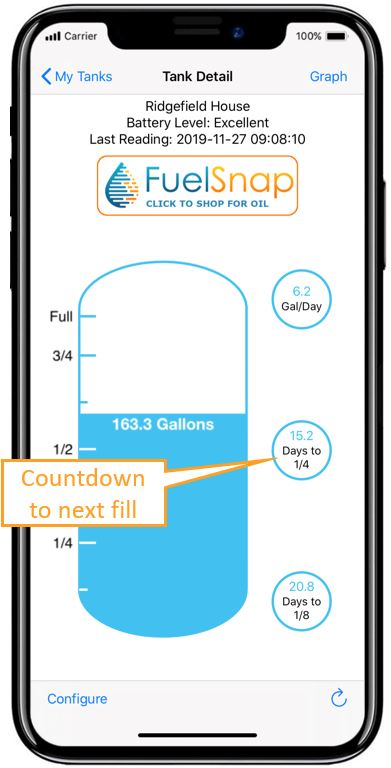 With all this in mind, we've put together the guide below to determine how much oil can be delivered based on the current level in your particular tank.
Happy Heating,
Steve