How To Use FuelSnap To Order Home Heating Oil Online
All you need is a credit card!
Check out the tutorial below to learn how easy it is to order Home Heating Oil with FuelSnap! You don't need a Smart Oil Gauge, just internet access and a credit card.
Do you have a Smart Oil Gauge? Click here for a tutorial on using FuelSnap with a Smart Oil Gauge.
Step 1: Go to FuelSnap.com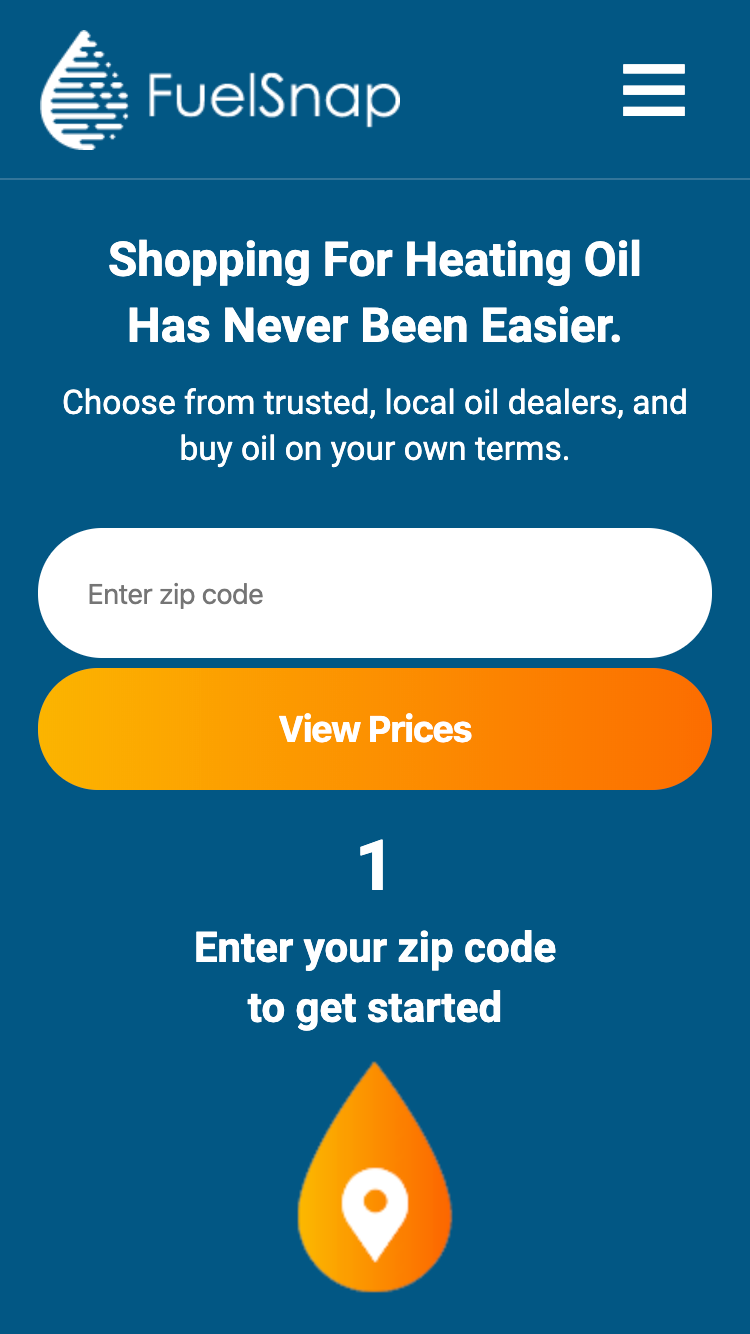 1A
1B
Enter your zip code
Click the 'View Prices' button
Step 2: Choose a Dealer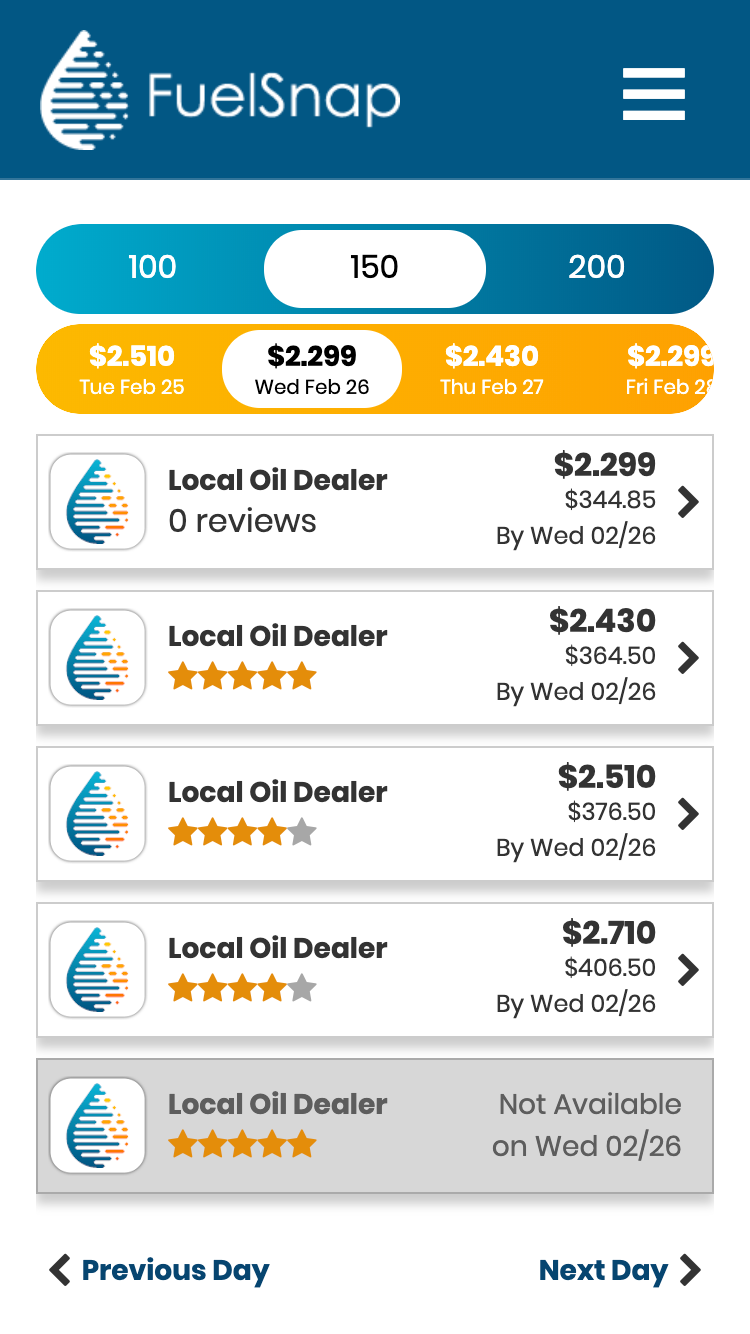 2A
2B
2C
Choose how many gallons you want
Pick a delivery date
Click the Dealer Row to continue
Step 3: Login, Register or Skip
3
You can login, register an account or just continue as a guest.
Step 4: Enter your Tank's Location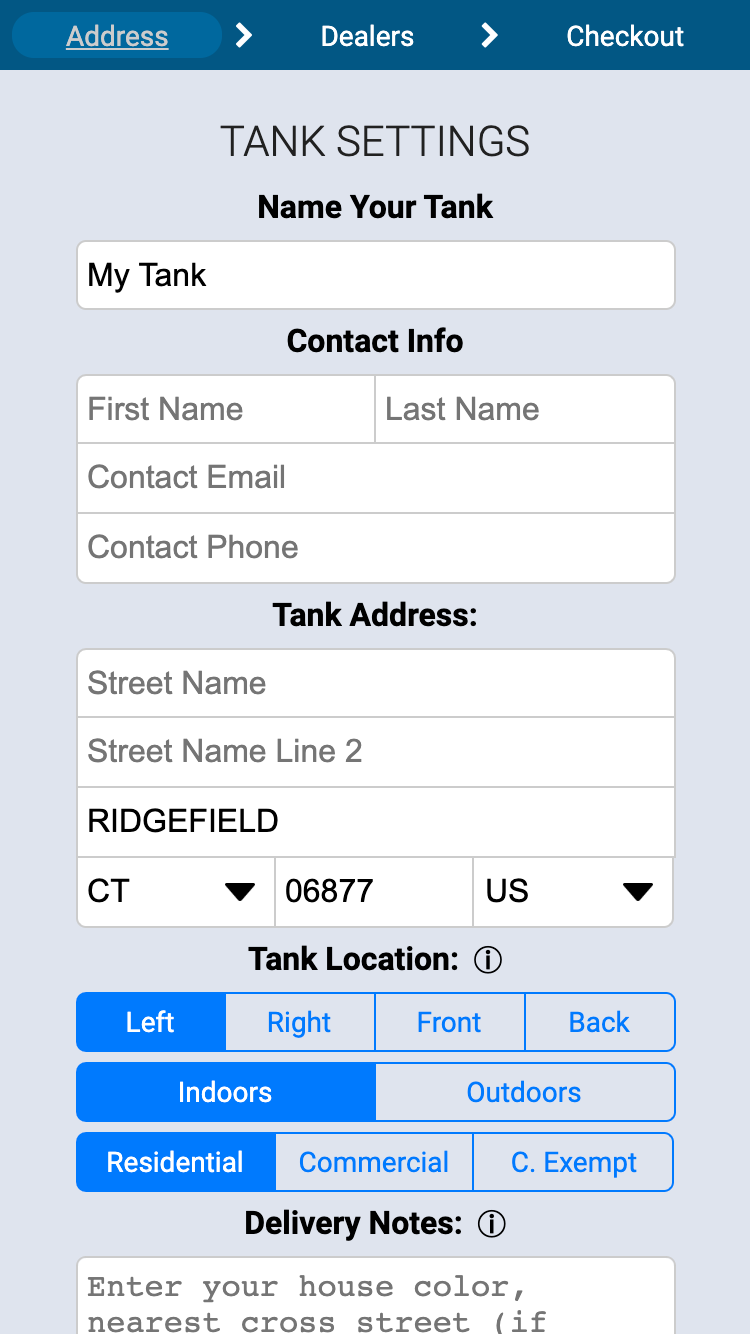 4A
4B
Tell the company how to contact you
Tell the driver where to go
Step 5: Finish Tank Information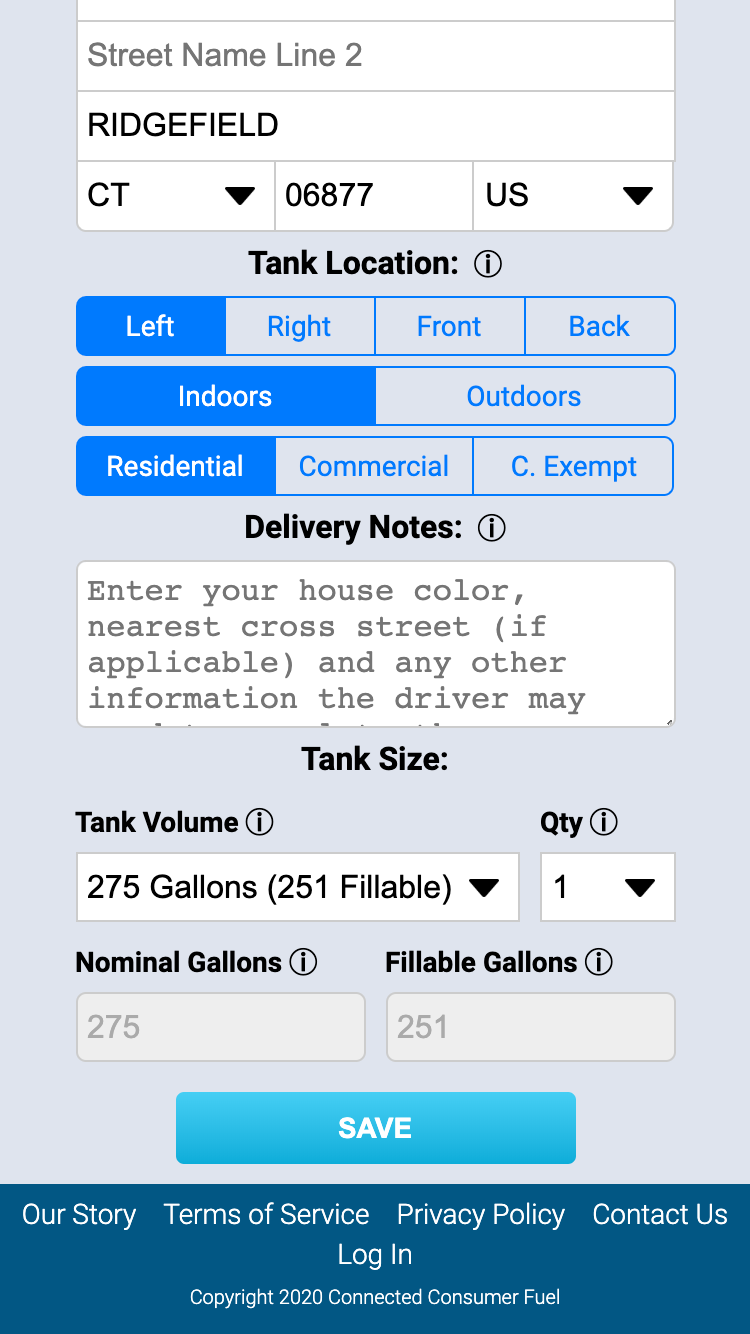 5A
5B
5C
Make sure they can find the right house
Tell us how big the tank is
Click 'Save' to continue
Step 6: Review Dealer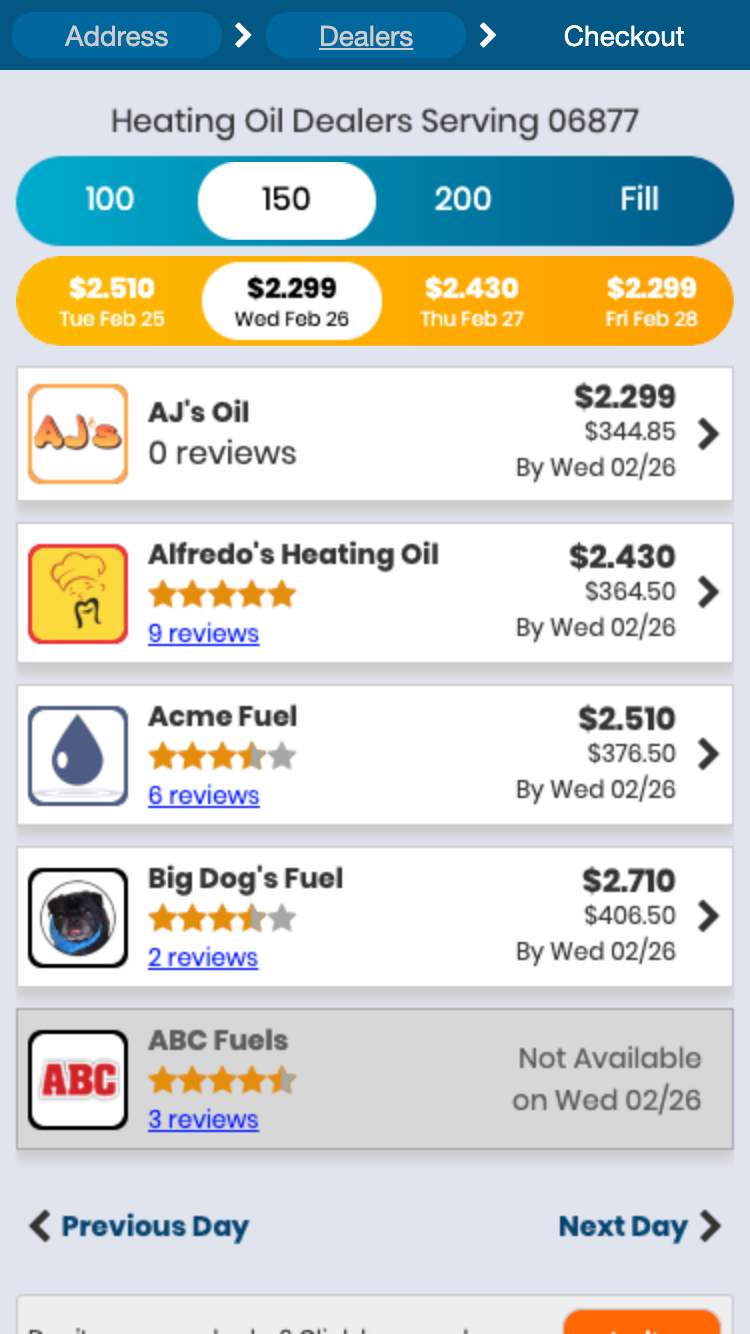 6
If dealers weren't visible before, they are now! Choose your dealer again now that you know who it is.
Step 7: Enter Billing Information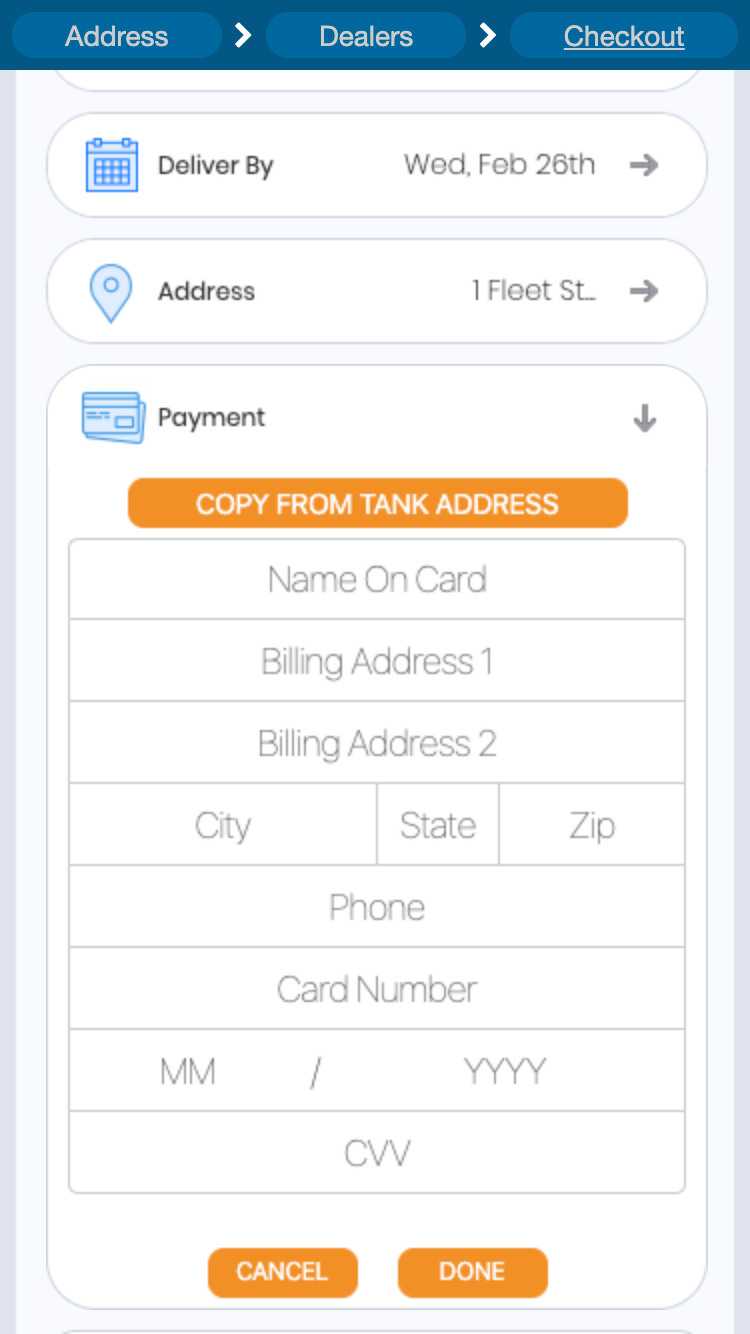 7A
7B
7C
7D
If same, copy tank address to billing address
Otherwise, enter billing address here
Enter Credit Card number, expiration and CVV
Click 'Done' to continue
Step 8: Review, Then Slide to Submit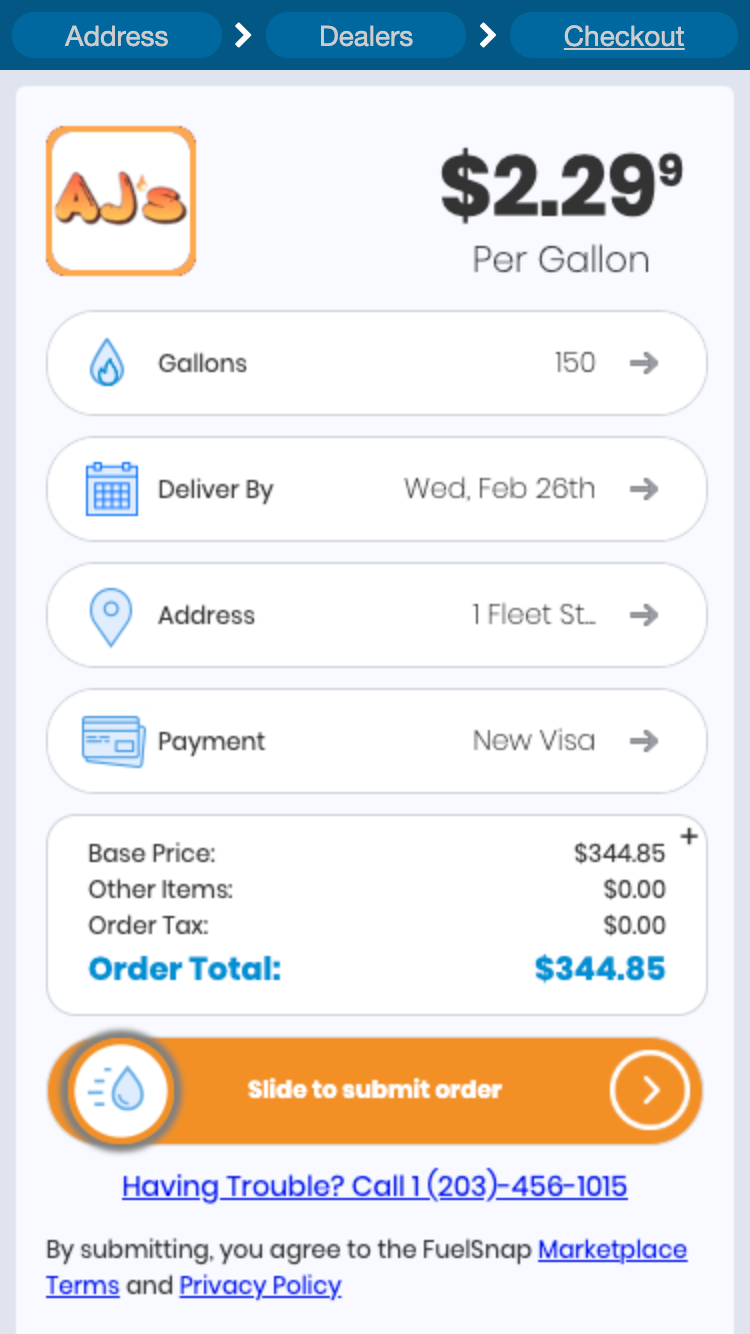 8A
8B
Review order total
Drag the oil droplet from left to right to submit!