Last weekend on Small Business Saturday I was able to meet the folks at News12 CT. We had a conversation about FuelSnap and ordering heating oil using the Smart Oil Gauge. Check out the video below!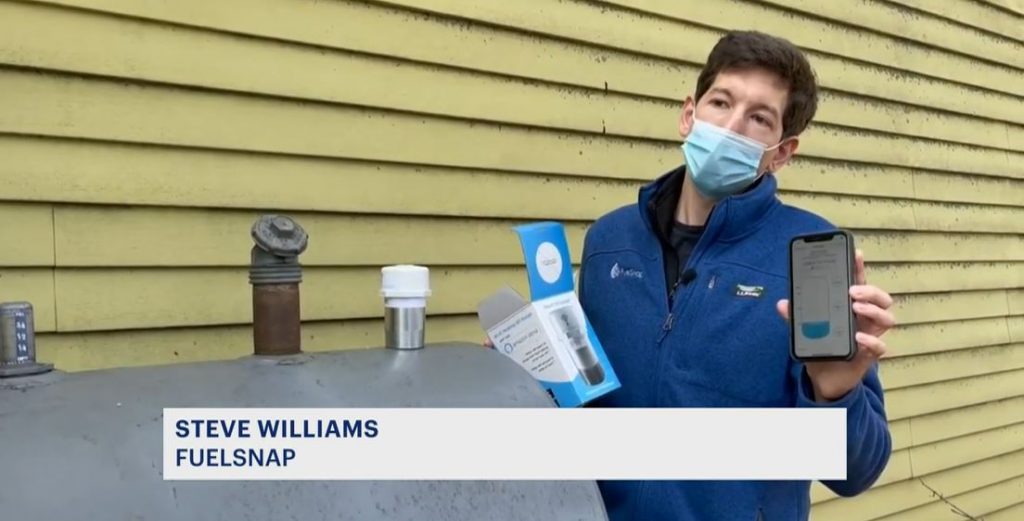 About FuelSnap
FuelSnap was actually founded by two Ridgefielders – Steve Williams and Joe Mygatt – and has been growing fast thanks to a third former Ridgefielder, Carl Shaw, who manages our dealer onboarding and growth programs. Since launching in 2019, FuelSnap has added nearly 100 oil providers covering over 3,000 zip codes in the Northeast.
The company has expanded in recent months to offer dealers online ordering on their own websites – in addition to FuelSnap. "Heating oil dealers loved our order management software so much, they asked if they could use it for their own sites." says Carl Shaw. Dealers can enable a Shopify-like experience almost immediately utilizing the company's ECommerce solutions.
"It's a low cost option that allows a heating oil dealer to start selling online, without spending thousands of dollars up front on web development" says Shaw.
Contact Information
For questions about FuelSnap: click here or call 203-456-1015.
For questions about Online Ordering or Turn-Key ECommercie sites: click here or call 203-456-1012.