Oil-heated homes are among the most popular in the Northeast. While natural gas is more common elsewhere, the age of homes and the rocky ground make pipelines less prevalent here. Heating oil is popular because it is cost-effective, easy to come by, and extremely safe. Read on to learn about the benefits of oil heat!
Introduction to Heating Oil
Heating oil is one of the most popular fuel types in the Northeast. It is stored in an oil tank somewhere on the property, and fed into a boiler or furnace where it is burned and converted to heat. You will mostly likely find the oil tank inside the basement of the house.
However, heating oil tanks can also be found outside the house, in the garage, or even underground. Underground heating oil tanks are less common these days, and are generally undesirable as they could unknowingly start leaking over time.
If you are considering buying a home with an underground oil tank, we recommend removing it and replacing it with an above ground tank. Follow this guide on choosing a new heating oil tank if this is the case.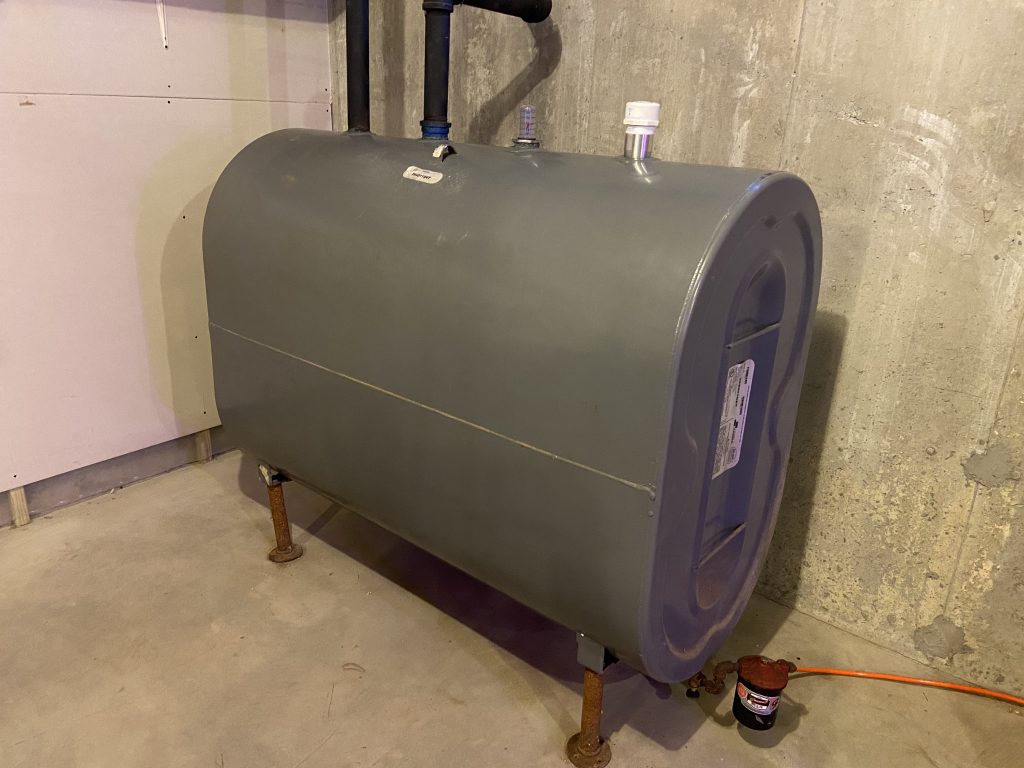 Heating Oil Delivery
To keep the heat running, you must periodically fill your heating oil tank. We break down the process of filling a heating oil tank in this blog post here. To keep your heating oil tank filled, you must sign up for automatic delivery or plan on ordering heating oil online each time your tank is low. There are pros and cons to automatic delivery which we break down here.
In a nut shell, it is much more cost-effective to only order heating oil as needed. Automatic delivery costs several hundred dollars more per year, and devices like the Smart Oil Gauge make it so this is no longer necessary.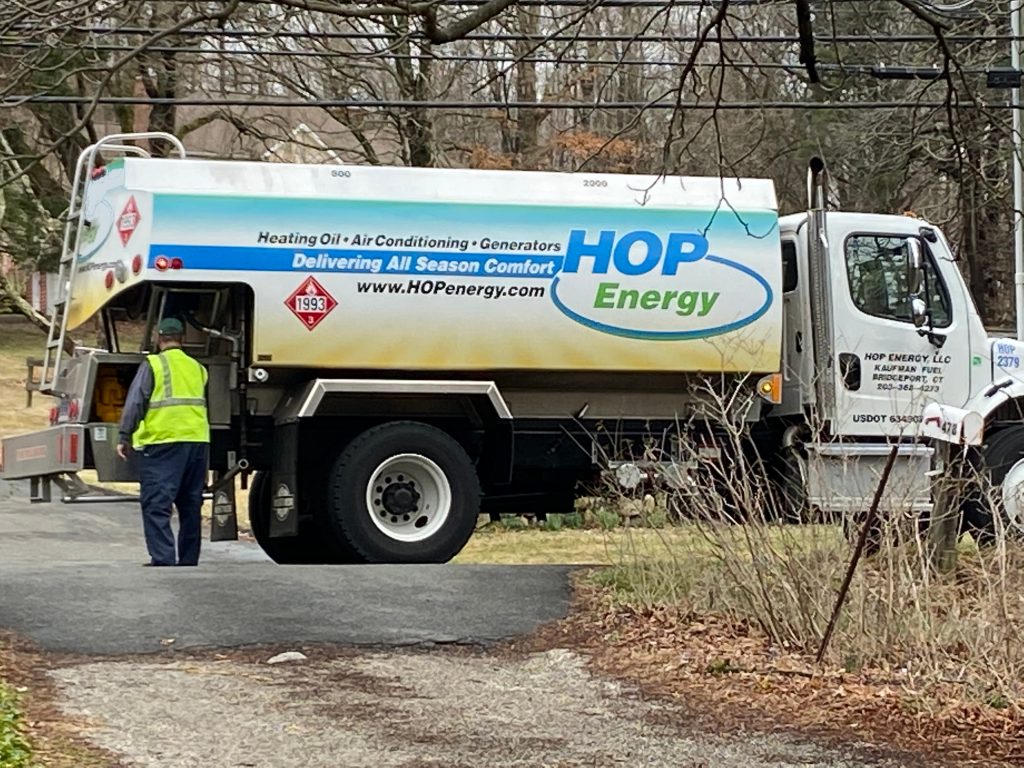 Benefits of Home Heating Oil
There are many benefits to home heating oil, including:
It is safe. Heating oil has a flash point of 140° F. Because of this, it is actually not even flammable at room temperature. This makes it extremely safe, and not something you have to worry about having in your home. To ignite heating oil, you must first preheat it, and then atomize it.
It is efficient. A gallon of heating oil generates 138,500 BTUs per gallon (BTUs are a unit of heat). Since burners tend to be about 85% efficient, this equates to 117,725 effective BTUs per gallon. Propane, on the other hand, only generates 91,500 BTUs per gallon. With a 95% efficiency burner, this equates to only 86,925 effective BTUs per gallon. In sum, it takes 1.35 gallons of propane to generate as much heating as a single gallon of heating oil! Read this post here on what your propane provider won't tell you if you are thinking about propane.
It is widely available. There are literally thousands of heating oil dealers throughout the Northeast. With a site like FuelSnap, you can compare prices from local dealers, all of which are competing for your business. This ensures you are getting the best price whenever you need to order heating oil. With propane, you will lose the flexibility of shopping around. This is because propane dealers – not the homeowners – own 95% of the propane tanks in the Northeast!
It is cost-effective. Because of its ability to generate so much heat per gallon, heating oil is extremely cost-effective. Oil prices have fallen drastically over the past decade, and as a homeowner you have the ability to price-compare between different suppliers. This competition keeps oil prices as low as possible – so long as you don't sign up for automatic delivery. If you sign up for automatic delivery, you will be paying more per gallon to get your heating oil from one single supplier. While this is convenient, it costs you a lot of money in the long run. Check out this post here on the pros and cons of automatic heating oil delivery.
Should I Buy a Home with Heating Oil? Yes.
In summary, oil heat is a safe, cost-effective fuel for heating your home. If you are choosing between propane or heating oil, heating oil wins out all day long. If you have the option for natural gas, then we would recommend considering it. Natural gas is not only cost-effective, but you do not have to worry about maintaining your supply.
However, heating oil affords you the ability to choose between suppliers to ensure you are always getting the best price. You can order oil only as needed on a site like FuelSnap where you can comparison shop between dealers. And to make sure you don't run out of heating oil, install a Smart Oil Gauge to keep an eye on your tank from your phone.
Happy heating,
Steve