If you live in the Northeast, you probably don't have many options when it comes to heating your home. If you've got natural gas, you're definitely one of the lucky ones. Natural gas tends to be an extremely cost-effective way to heat your home. Unfortunately, it's just not available everywhere. And unless there are subsidies involved, conversion to gas can be costly.
Electric heat and heat pumps tend to work for small condos, apartments, and places with mild winters. But for the rest of us, we have two choices: heating oil and propane.
Propane can be used for many things, including gas fireplaces, generators, and pool heaters. As such, it's actually not uncommon to have both in a house. I use propane for my hot water, oven, and stove, but oil for heat. Since the heating expenses are the biggest piece of most homes' overall usage, we will focus on choosing between propane and heating oil to heat your home.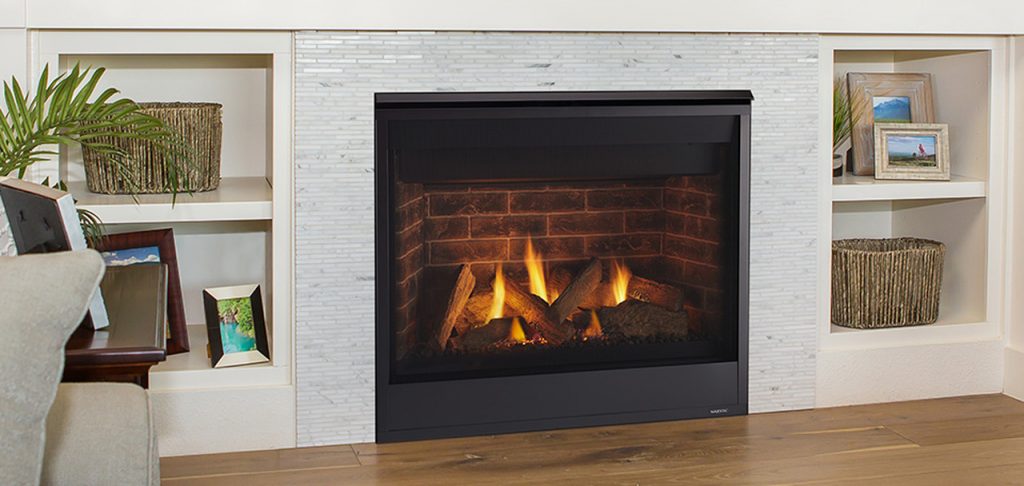 When to Switch Between Propane and Heating Oil
If your home is in need of a new furnace or boiler, that is often the time this subject comes up. The system itself – be it a furnace or a boiler – tends to be the most expensive component involved in the changeover. As such, it becomes a good time to consider the changeover to a new fuel. The factors to consider though are as follows:
The tank: You must consider where to put the tank, and who will own it.
Efficiency and BTUs: While propane is touted as 'more efficient', oil actually produces more heat per gallon.
Freedom to Choose a Supplier: Make sure you are able to choose between different suppliers. This will give you flexibility and the ability to negotiate prices.
The Tank(s)
Believe it or not, this can be the deciding factor for a lot of folks. A good oil tank in a basement can last 30+ years. If yours has plenty of life in it, you may not even consider switching to propane.
On the flip side, if you have propane tanks that are provided by your propane supplier, the cost of buying your own heating oil tank may be a turn off.
There's also the visual aesthetic: propane tanks are hard to hide. Unlike a heating oil tank, which you can hide in a basement, propane tanks must be outside. This means they are either in view, or must be buried in the ground.
Who Owns The Tank is Critical
The most over-looked factor, however, is WHO OWNS THE TANK. When a company tries to get you to switch to propane, they will always want to provide their own tanks. They will tell you that this saves you money, since you don't need to buy tanks. In the near term, that may be true. But this also locks you into buying ONLY from them. This eliminates any control you have over pricing, delivery timing, etc. In fact, even if you are fed up with the prices you are paying, it is illegal in many states to have one supplier's tanks filled by another supplier! The only way to switch propane suppliers if you are paying too much is to have the tanks removed, and have another company install their own. Or pay to have your own tank(s) installed, which is what you wanted to avoid in the first place.
If you've got heating oil, you will always own the tank. Whether it is in the basement, garage, or outside of the house, you can use any supplier you want to have the tank filled. This gives you maximize flexibility and keeps you out of an expensive predicament.
Takeaway: If you go with propane, make sure you own the tank to avoid being tied to one company.
Efficiency and BTUs
Folks often look at the price per gallon to determine if propane is less expensive than heating oil. This overlooks two major factors that must also be considered: efficiency, and BTUs. BTUs (British Thermal Units) represent how much heat is generated by a gallon of fuel. Heating oil can generate 138,500 BTUs per gallon. Propane can generate up to 91,500. There is one more factor though, and that is the efficiency of the burner. Modern propane furnaces are often 95% – and sometimes more – efficient. This means that 95% of every gallon of propane is converted to heat. Oil burners, on the other hand, are only 80-90% efficient. We'll use 85% efficiency for our calculation below:
Propane: 91,500 * 0.95 = 86,925 effective BTUs per gallon
Heating Oil: 138,500 * 0.85 = 117,725 effective BTUs per gallon
To do an apples-to-apples comparison, we should look at how many gallons of propane are required to produce as much heat as a gallon of heating oil. Since heating oil generates 117,725 BTUs compared to 86,925 for propane, you will need 1.35 gallons of propane for every gallon of heating oil to generate the same amount of heat (117,725 / 86,925 = 1.35). To do an easy price comparison, take the price per gallon of propane and multiply it by 1.35 to see how it compares to the price per gallon of heating oil.
Takeaway: You need 1.35 gallons of propane for every gallon of heating oil.
Your Freedom to Choose a Supplier
Another overlooked factor is the freedom you have to shop between suppliers. With heating oil, there are numerous suppliers to choose from. You can sign up for automatic delivery, and pay a premium if you'd like. Or you can use a site like FuelSnap and comparison shop between several dealers in your town. You can buy oil as needed, and even use a different supplier each time if you'd like.
With propane, it is VERY difficult to price compare. Nearly 95% of propane tanks in the Northeast are owned by the provider. As such, there are so few homeowners shopping for prices, that providers make it nearly impossible to price compare. Don't believe me? Call five different suppliers and see for yourself. They want to know your total annual usage, whether you own your own tank, whether you want to be on auto-fill or will-call, and whether you want to pay them for a tank monitor. There simply isn't a 'price per gallon' that most dealers will publish or quote. And once you sign up for automatic delivery, you have no say in the price. They keep delivering propane at whatever price they decide, and you keep paying.
The heating oil market is much more competitive, and prices are therefore much more transparent. You can also get a Smart Oil Gauge, and check your oil level from an app on your phone. When you're low, you can order oil and have it delivered the same day. You don't need to pick up a phone and call anyone. It's your tank, and there are plenty of providers.
Takeaway: Propane is very difficult to price-compare. Heating oil prices are much more competitive and transparent.
The Bottom Line: Heating Oil is the Best Value
As of this writing, heating oil prices in CT range from $1.59 to $2.19 a gallon on FuelSnap. Propane tends to be hovering in the $2-$3 range, with some homeowners reporting $4 or higher in some parts of the state. Since you need 1.35 gallons of propane to generate the same amount of heat as one gallon of heating oil, the math tends to be pretty easy here. Obviously this changes over time, but we will have to see a major uptick in oil prices for propane to become competitive.
With all this in mind, be careful when your HVAC provider is selling you on the benefits of switching to propane. In most cases, the main reason is that it is more profitable for THEM. They will provide the tanks, and you will no longer be able to shop around. There is very little competition, and prices are very hard to compare.
On the contrary, there are hundreds of heating oil dealers competing for your business on a daily basis. You can price compare using a site like FuelSnap, and order on your terms. Oil creates more heat per gallon, and can often be delivered as soon as the same or next day.
Finally, you can always have both! You will save money by heating your home with heating oil. Use propane for just the ancillary needs such as the generator and fireplace. And in the end, you will get the best of both worlds.
Happy heating,
Steve