The temperature in the Northeast has gone from the low 70s this weekend, to the high 20s today. The heat is on, and it's time to check those heating oil tanks.
With heating oil prices at near record highs, it can cost over $1,000 to fill up a typical oil tank. This may have you wondering: how long until I run out of heating oil?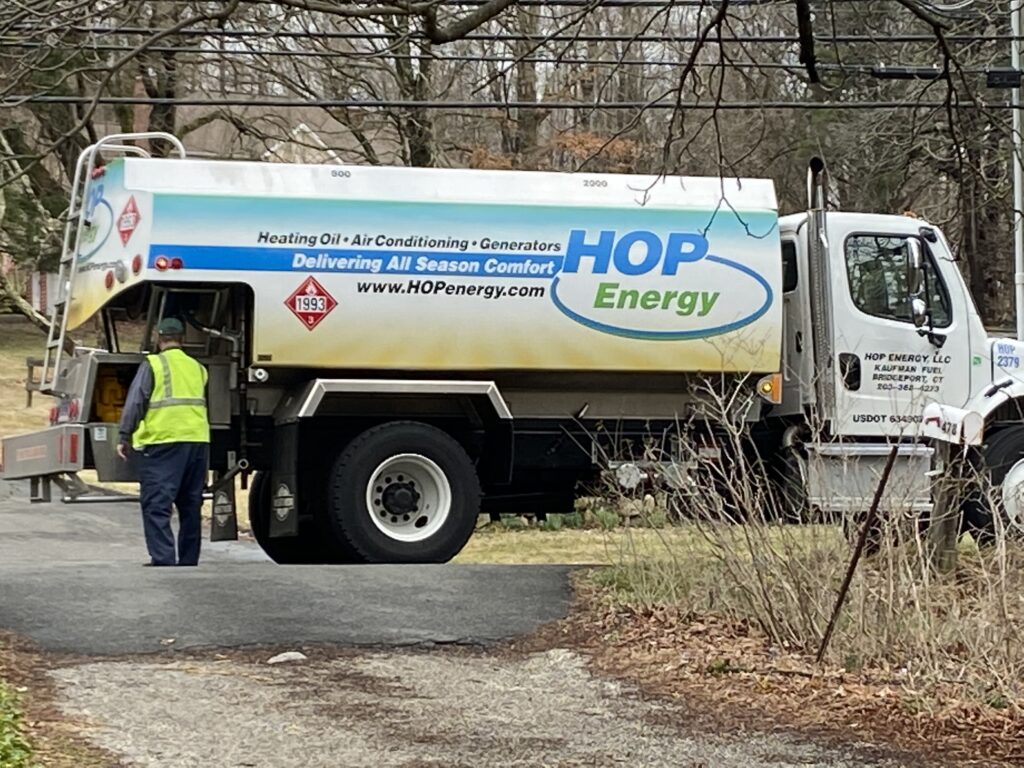 How Much Heating Oil Does A Tank Hold?
A typical oil tank has a nominal capacity of 275 gallons, and can hold about 250 when full. That said, we don't recommend letting the tank get too low. After several years (heating oil tanks often last decades), sludge can build up and settle at the bottom of the tank.
If you let your tank get below 1/8 full, you could start to stir this sludge around. At this point, the sludge can get sucked into the burner lines, causing a clog and a no-heat condition. This is a big problem that must be dealt with right away.
With this in mind, the usable capacity of the tank is only down to about 1/8 full. For a 275 gallon tank, that's about 35 gallons. DO NOT LET YOUR TANK LEVEL FALL BELOW 1/8 (35 GALLONS). This can result in sludge being sucked into the lines and your burner shutting down.
As a result, a 275 gallon oil tank only has about 215 usable gallons inside.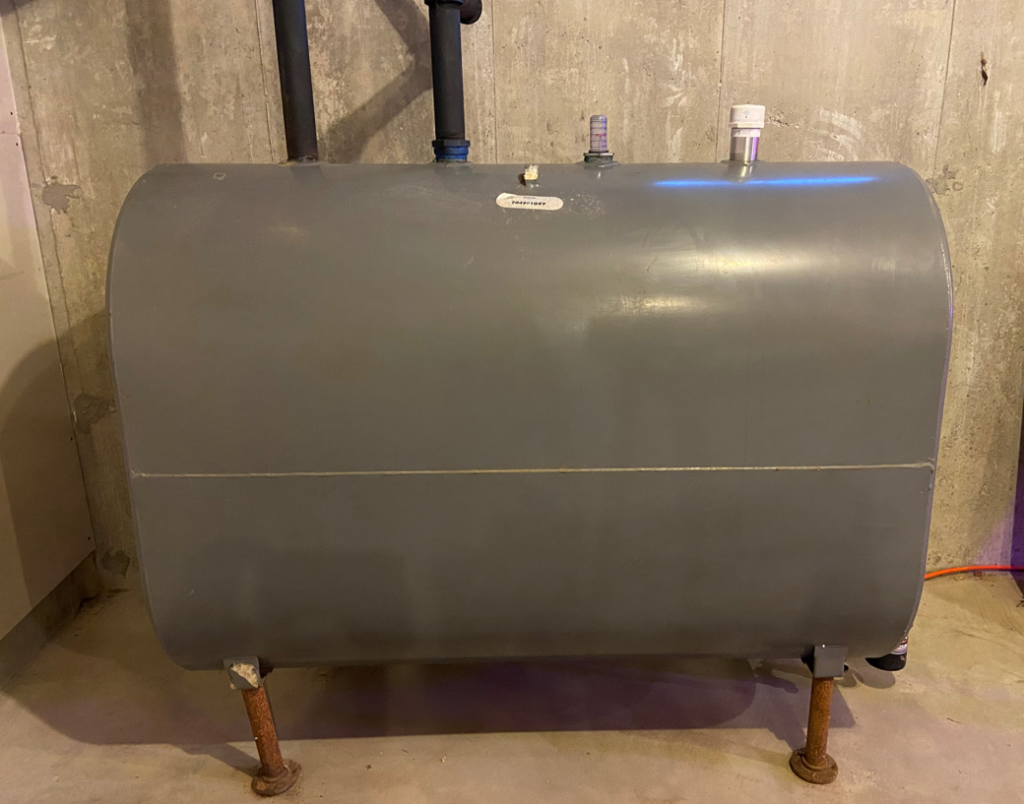 How Long Does A Tank Of Oil Last?
Knowing the size of your tank, and the usable number of gallons, allows us to figure out how long the tank will last. The next question is how much heating oil your house requires. Refer to this article here for a detailed look at how much oil your house uses.
In the winter time, the primary use of heating oil is for heating the air in your house (it can be used for hot water in the summer months). A typical home will use between 2 to 7 gallons of heating oil per day depending on the outside temperature.
With 215 gallons available, and an average usage of 5 gallons a day, a full tank will last about 43 days. Of course, this can change dramatically with a major winter storm or extreme cold.


Avoid a Runout: Reorder at a Quarter
Now that you have an idea of how long a tank of heating oil will last, you should be better equipped to avoid a runout.
A rule of thumb to live by is: reorder at a quarter of a tank. This will ensure your delivery company has plenty of time to deliver heating oil to you before your tank gets down below 1/8 full. You can always order heating oil online, or better yet, install a Smart Oil Gauge. The Smart Oil Gauge will automatically alert you when your tank gets low.
Happy heating,
Steve
p.s. If you are already out of oil, check out our What To Do If You Are Out of Oil checklist here!