If you have not heard the news, things are not looking great for the oil industry right now. With what has happened in Ukraine, the world is struggling to manage the oil supply. In 2022, oil prices have skyrocketed. Further, OPEC+ has decided to cut production in anticipation of a recession. The result? Crazy high prices, and scarily low inventory levels.
Heating Oil Prices As Of October, 2022
As we finish October, 2022, residential heating oil prices are ranging from just under $5/gallon, to nearly $6/gallon in the Northeast. Put another way, heating oil prices are up 80% over this time last year!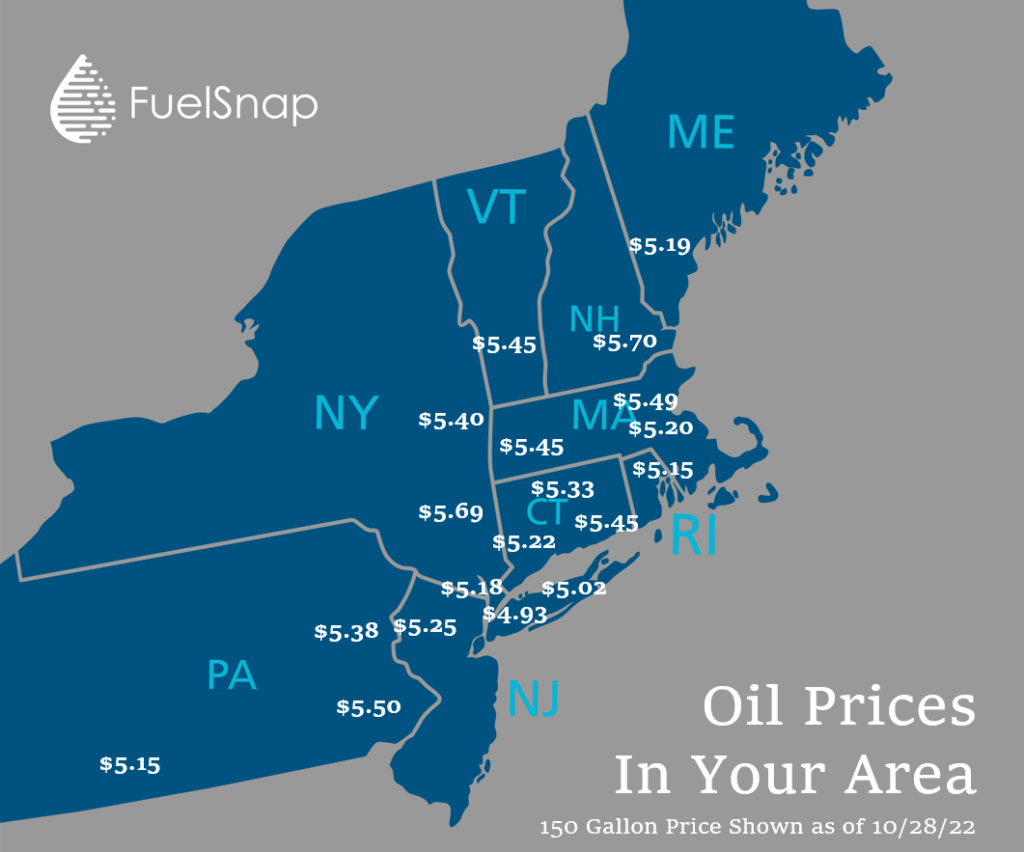 An Underlying Inventory Problem
One of the challenges that is not getting nearly enough attention is inventory. Heating oil inventories are at record low levels in the Northeast. I have spoken to several oil companies who are having trouble filling their trucks up at the terminals. They are often arriving at a terminal to refuel, only to be sent away with an empty truck because there is no oil available.
Why are heating oil inventories so low? The problem has to do with a very unusual disconnect between current "spot" pricing and futures pricing. There is always some difference between the two depending on anticipated demand, etc. But right now, the spot price (what dealers pay if they fill up their trucks today), is in the high $4/gallon range. The futures prices for November, on the other hand, show oil in the high $3/gallon range.
If the market is forecasting oil prices to drop by a dollar a gallon in the next few weeks, it is very risky for an oil company to stock up on oil now. As one dealer who I interviewed put it:
"There's a big problem with futures pricing right now. The price we pay today (in October) is nearly $5/gallon, but the contracts for a month out are over a dollar less. As a result, there's a huge financial risk to us if we stock up on oil now and the price drops a dollar – we'll lose money on our entire inventory". ~Mark T. – Owner of four heating oil companies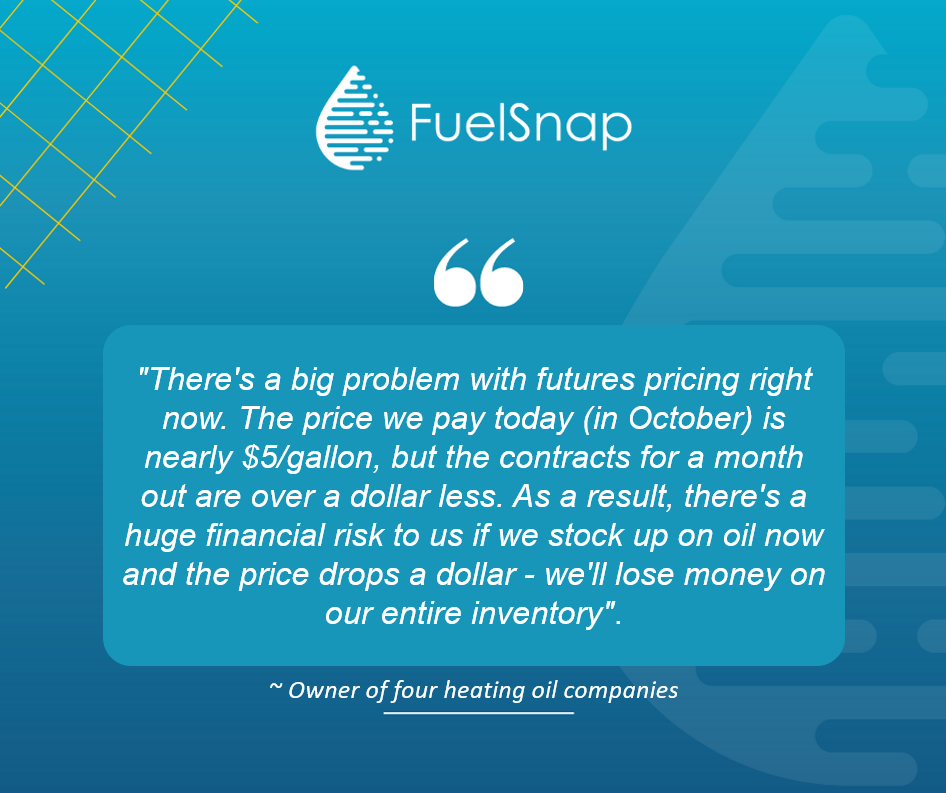 Diesel Supplies Are Low Too
According to the EIA, diesel supplies could run out in the next 25 days if inventories are not replenished. This would cause the entire economy to come to a grinding halt. Imagine if trucks did not have enough fuel to deliver goods as we head into the holiday shopping season? Since diesel and heating oil are virtually the same, we could see homeowners having a hard time managing their own supply as well.
Keep an eye on those oil tanks, and consider maybe having a little more oil on hand in your own tank as we head into cold season.
Happy heating,
Steve