If you've got a big old heating oil tank in your basement, you'll want to know the level every now and then. The Smart Oil Gauge provides tank readings right to an app on your phone. It uses an ultrasonic sensor to measure the level in the tank. So you may be wondering, how accurate is a Smart Oil Gauge? We'll break down how it works and how accurate it is here.
What is a Smart Oil Gauge?
The Smart Oil Gauge® is a WiFi heating oil tank gauge. It uses an ultrasonic sensor to measure the level in the tank, then reports this level to an app. The device relies on WiFi in the house to send readings up to the cloud, then the homeowner can see the level from anywhere in the world.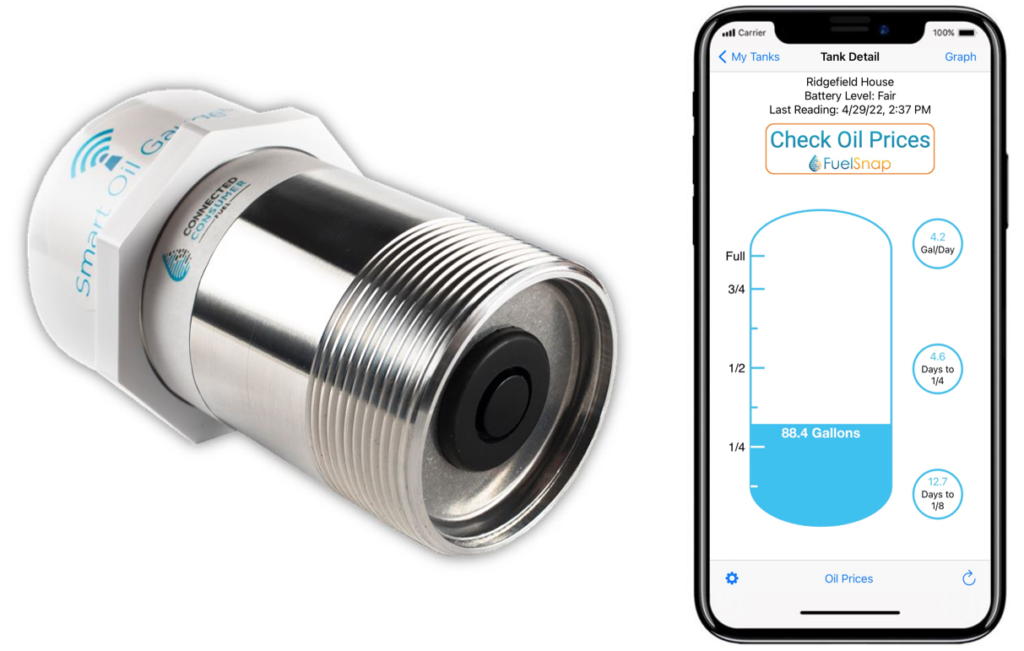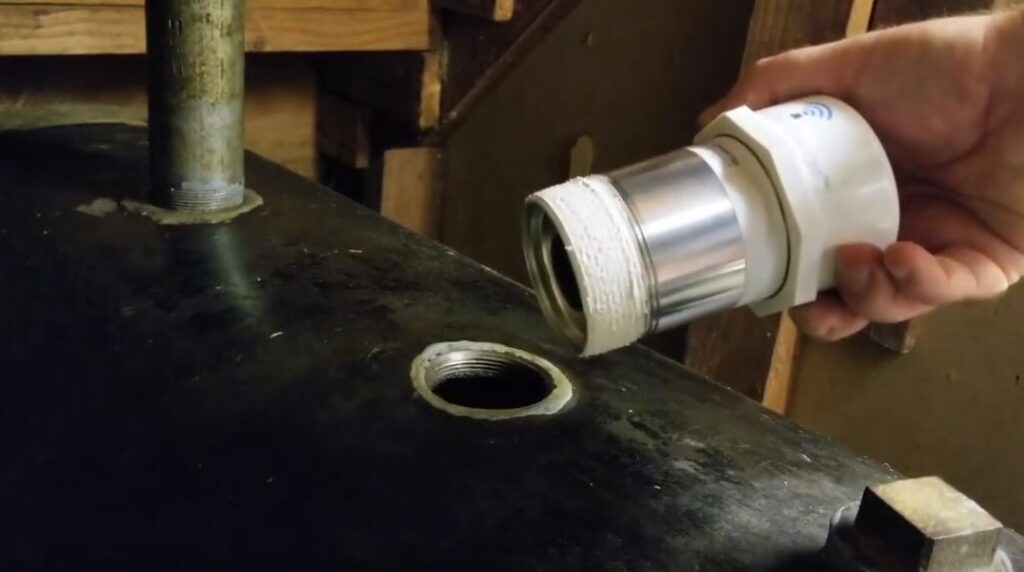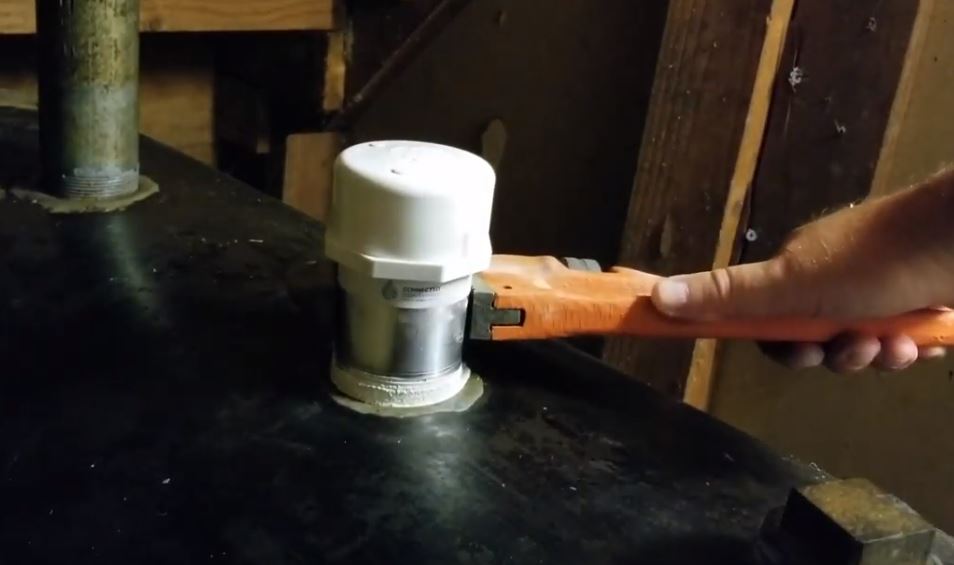 How Accurate Is The Smart Oil Gauge?
The Smart Oil Gauge is very accurate when the tank gets low. The one limitation is at the very top of the tank. In the top 8″ of the tank, the oil level ends up too close to the sensor to get a good reading.
The sensor in the Smart Oil Gauge works just like a backup sensor in a car. It sends out a sound wave and then records how long it takes for that pulse to return to the sensor. The sensor has a minimum operating range of 8″. The maximum operating range is approximately 72″.
Smart Oil Gauge Accuracy Depends On Tank Geometry
The sensor tends to work best on vertical tanks. The pictures below depict the operating range for the sensor for the most common tanks. When the oil level is above the max level, you may get false readings from the sensor.
275 Vertical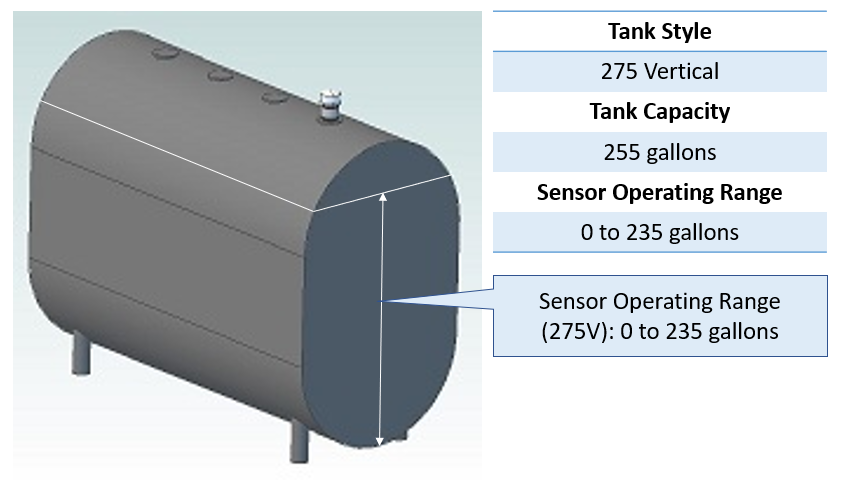 275 Horizontal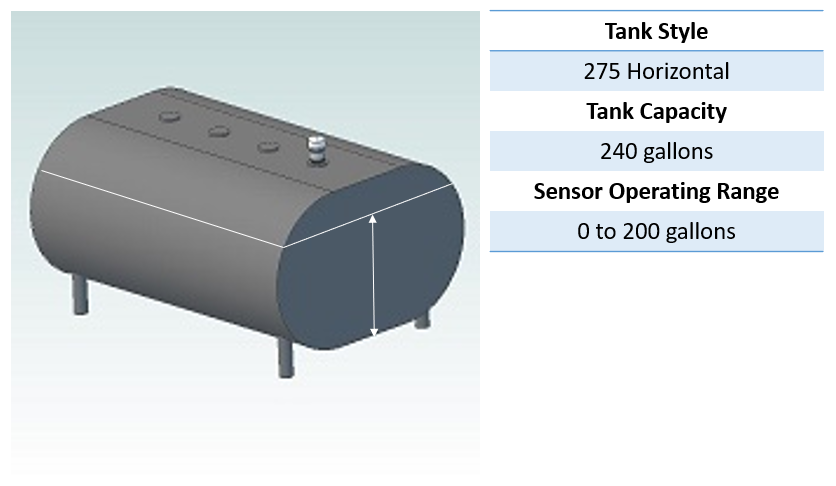 330 Vertical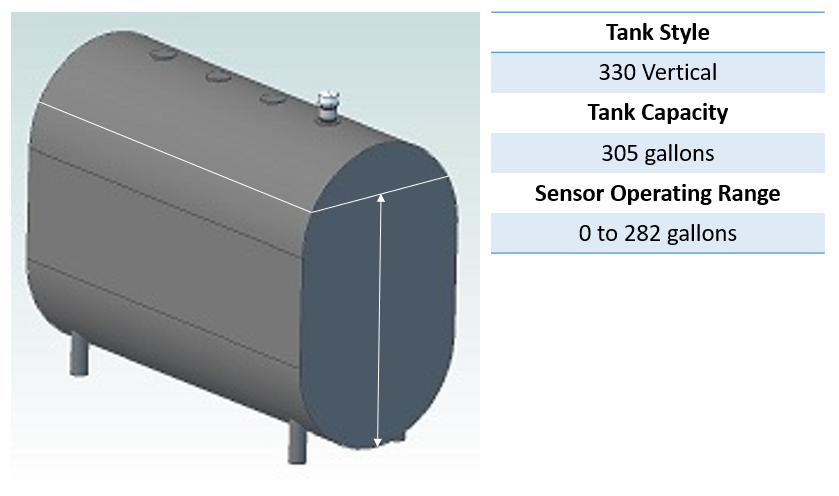 330 Horizontal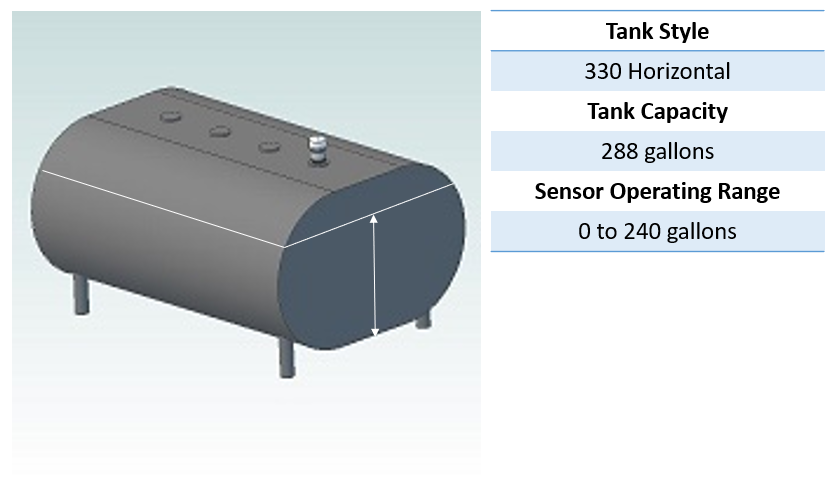 Roth 1000 L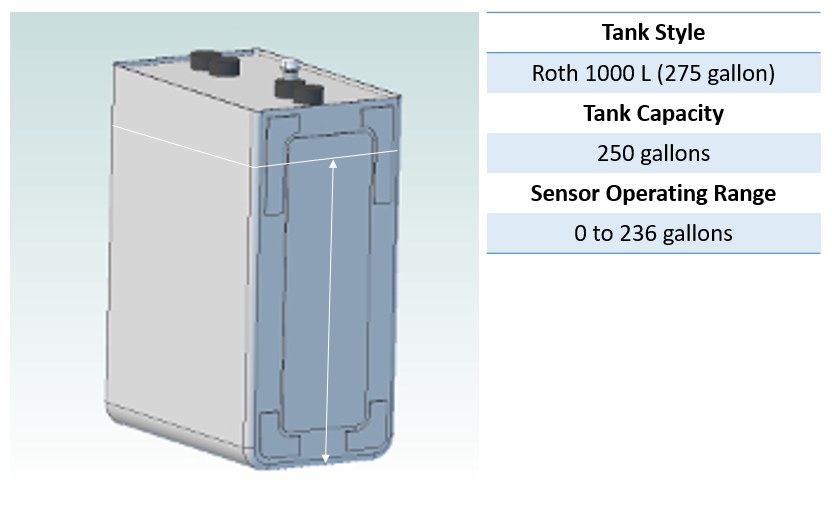 Tank Readings After A Fill
If you keep the oil level within the operating range of the sensor, you should always get reliable readings from the Smart Oil Gauge. These readings may vary by up to a few gallons from tank to tank. The reason for this is that tank dimensions can vary slightly from one tank manufacturer to the next. You can also see differences due to air temperature and humidity.
If you have your tank 'topped off', the oil will likely be in the top 8″ and outside of the sensor's operating range. If this happens, just wait a few days (during the winter time), or weeks (in the summer time) for the level to drop down. At that point, the readings should be correct again. For more information on tank readings after a fill, check out this detailed article here.
Happy heating,
Steve