One of the benefits of heating oil is you can order heating oil on your own terms. With oil heat, you can keep track of your tank level and only order oil as needed.
It does beg the question though: how much heating oil should I order? In this post we'll break down things to consider including tank size, price per gallon, and more!
Oil Tank Sizes
Oil tanks range from 138 gallons on the low end (very rare), to 2000 gallons on the high end (also very rare). Most homes feature one oil tank that is either 275 gallons or 330 gallons. Depending on the size of your house, a single tank of oil may last a whole season, or as little as two weeks in the winter.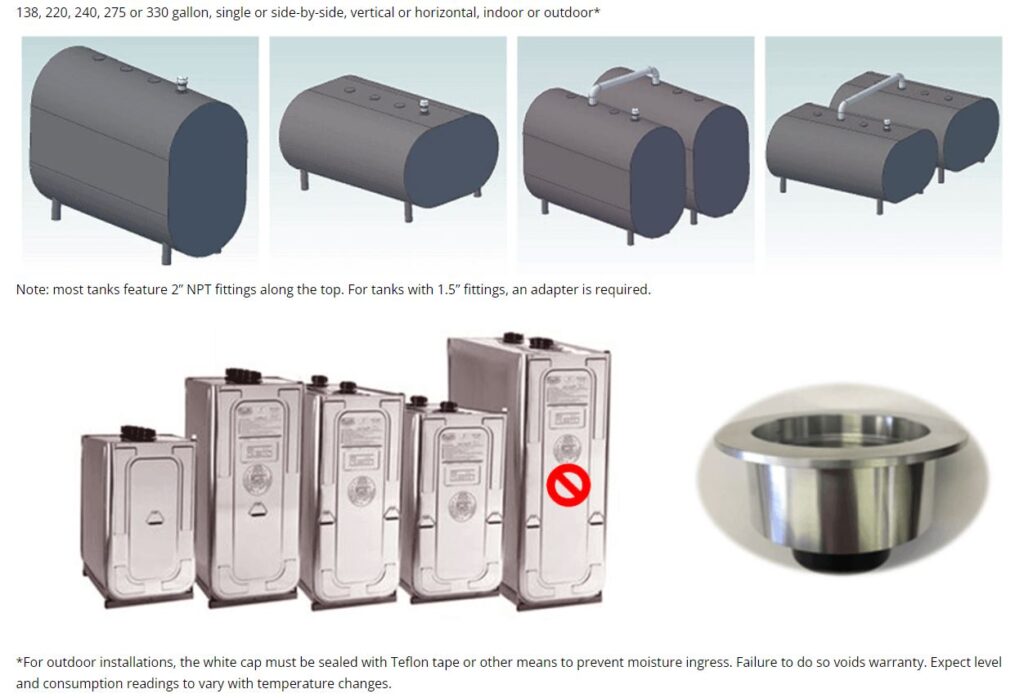 Oil Tank Capacity
Oil tank sizes are just one part of the equation: you must also understand the oil tank capacity. Since an oil tank requires an air space at the top (to prevent the tank from being over-filled), it can only hold about 85-90% of its nominal capacity.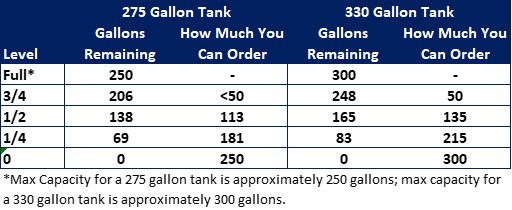 Reorder at a Quarter to Prevent a Runout
When considering how much heating oil to order, the most important consideration is that you do not run out of oil. If you are out of oil, follow these steps here.
Reorder oil at a quarter of a tank to help ensure there is enough to for the delivery company to get to your house before you run out of heating oil.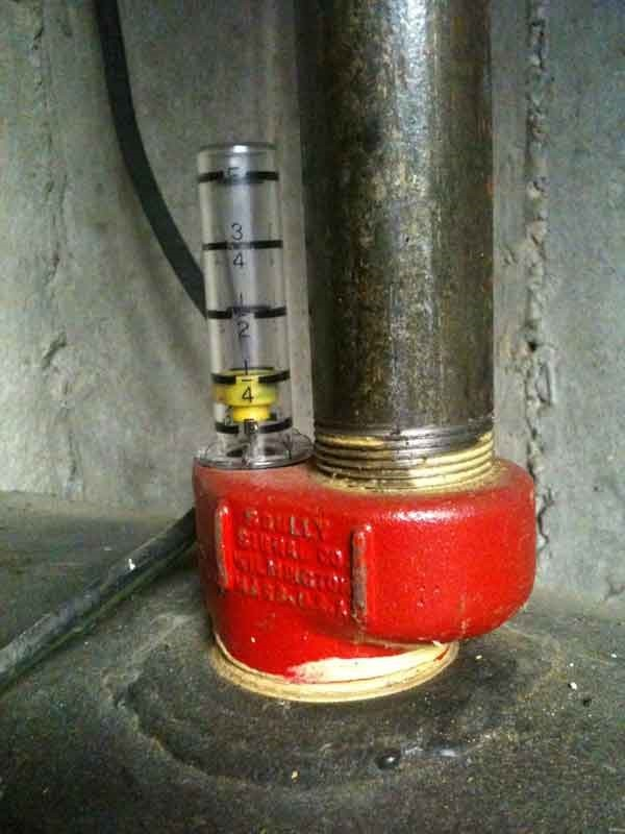 Order More Oil To Get a Discount
In most areas, 100 gallons is the minimum order amount. It is quite expensive for the delivery company to deliver to your house. By requiring a minimum of 100 gallons, the company can ensure they do not lose money on the delivery. If you would like fewer than 100 gallons, expect to pay a steep premium.
Price breaks are often available at 100, 150, and 200 gallons. As a result, we recommend ordering 150 gallons or more to get a great price.
Just refer to our tank charts to ensure you have the capacity to take delivery of 150 gallons. If you order more oil than your tank can hold, you will likely end up paying a higher price per gallon.
Track Your Oil Tank With a Smart Oil Gauge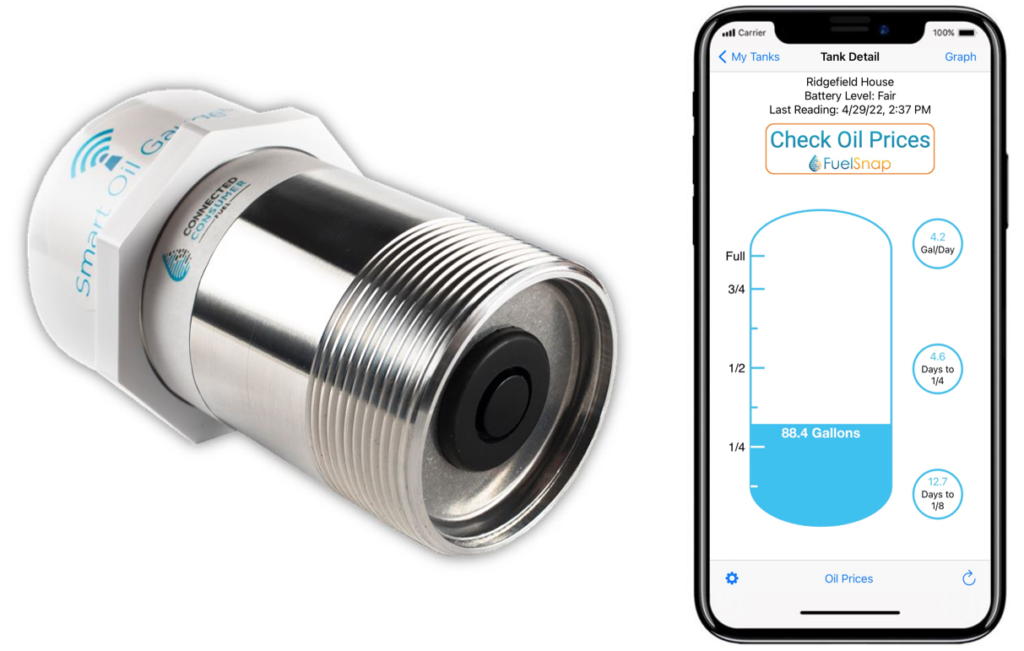 With a Smart Oil Gauge, you'll not only know how much oil is in your tank, but also how much it can hold.
Check heating oil prices right in the app, and click the Fill button to see how many gallons the tank will hold.
How Much Oil Should I Buy While Prices are High?
We certainly don't have a crystal ball when it comes to oil prices. That said, we've been tracking oil prices all year and you can do the same. If you are betting that oil prices will come down soon, I would recommend only ordering 100 gallons at a time. This will limit your exposure if prices fall. Just remember, prices can and often do go the other way! So keep an eye on your tank level to make sure you don't run out of oil.
Happy heating,
Steve