When looking for a new house, you may have different fuel types to choose from. Some houses are heated with oil, some with propane, and some with natural gas. Smaller houses and condos often have electric heat, which can be the most expensive. For new construction, there are also electric heat pumps and geothermal options, but these are not very common. In this post, we'll speak to the cost of heating with oil, which may surprise you!
How Heating Oil Is Stored
Oil heat is very popular in the Northeast. Oil burns hotter than propane and natural gas, and is not combustible at room temperature. As a result, it is a very economical fuel for heating your home.
When considering buying an oil-heated home, you'll want to figure out where the oil tank is located. An oil tank is most often inside the home's basement or garage. This is the best case scenario, as the tank will be shielded from the elements.
If a tank is located outdoors, you will want to make sure the tank is inspected for rust or an unstable footing. An outdoor oil tank leak can be very expensive to remediate. Lastly, the tank may be underground. If the oil tank is underground, we would recommend having the tank removed and replaced with an indoor tank as soon as possible.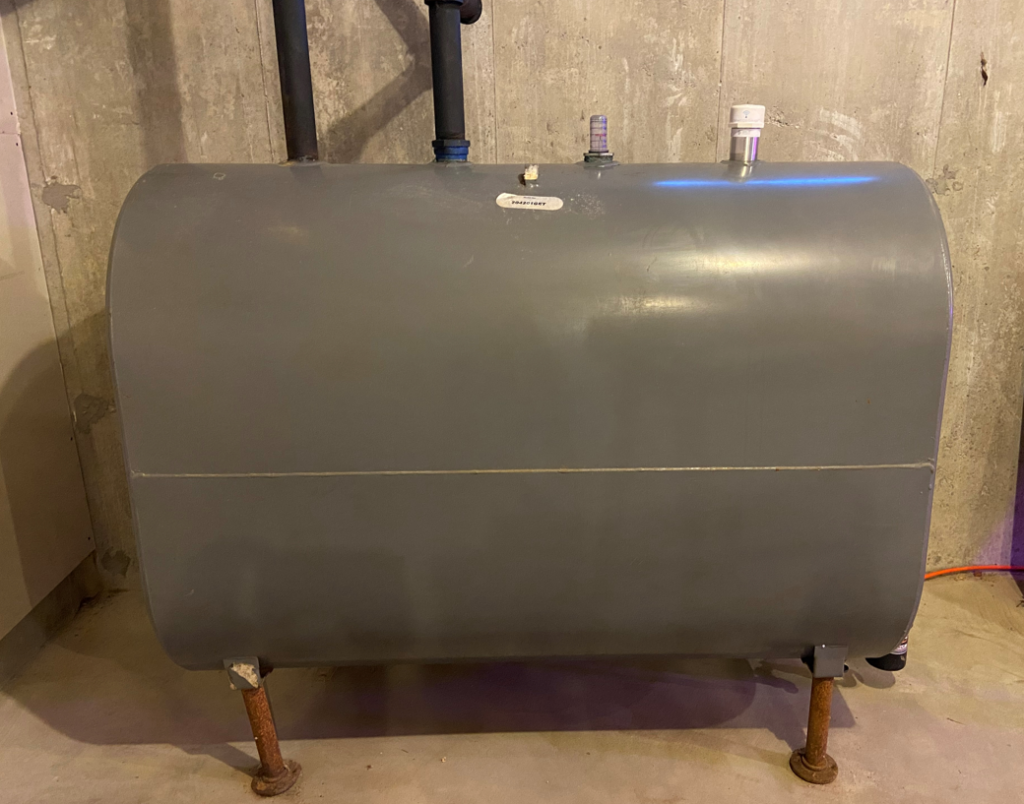 Scheduling An Oil Delivery
Since oil is stored in a holding tank, it must be replenished when the tank is low. There are two ways of managing oil deliveries: automatic delivery and will-call.
Automatic Delivery: Automatic delivery is a service you can sign up for with one particular oil provider. The oil dealer will estimate when your tank is low and send the truck automatically. Expect to pay approximately $0.50 per gallon more for automatic delivery.
Will-Call: Will-call oil delivery means you 'will call' when your tank is low. This puts the onus on you as the homeowner to keep track of your tank level. However, you can save a lot of money by only ordering oil as needed. There are also many tools, such as the Smart Oil Gauge to track our tank from your phone and sites like FuelSnap to compare oil prices in your area.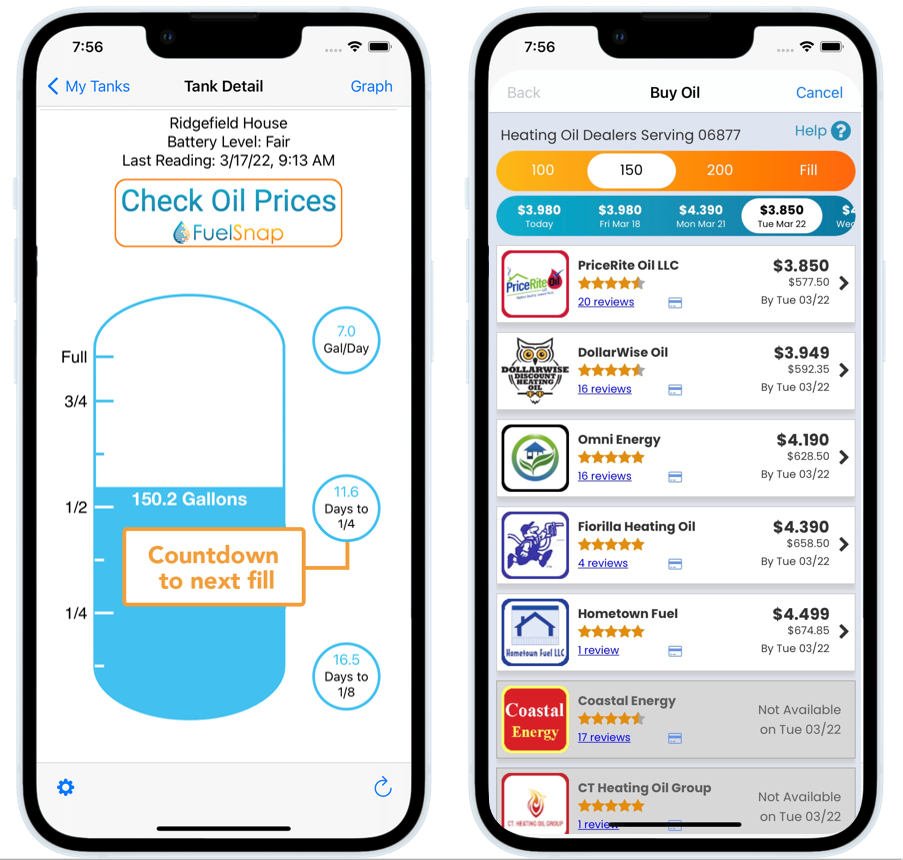 How Much Oil Does a House Use
The average house in the Northeast uses approximately 880 gallons of heating oil per year. The amount you'll use in your home depends on a variety of factors. These include the size of the house, insulation quality, whether you're using oil for hot water, etc.
Use this guide here to determine exactly how much heating oil your house will use.
How Much Does Heating Oil Cost Per Gallon
Heating oil prices have been very volatile these past few years. At the start of COVID, prices dropped to as low as $1 per gallon. When Russia invaded Ukraine, however, prices spiked to as high as $6 per gallon.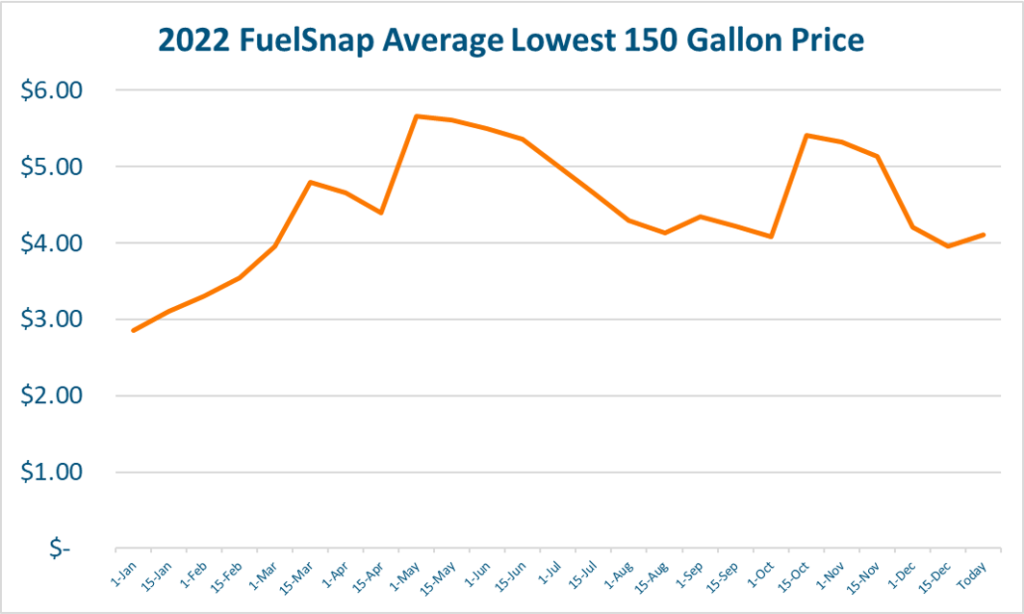 Heating oil prices as of this writing on January 13, 2023 range from a low of the mid $3 per gallon range to a high in the mid $4 per gallon range.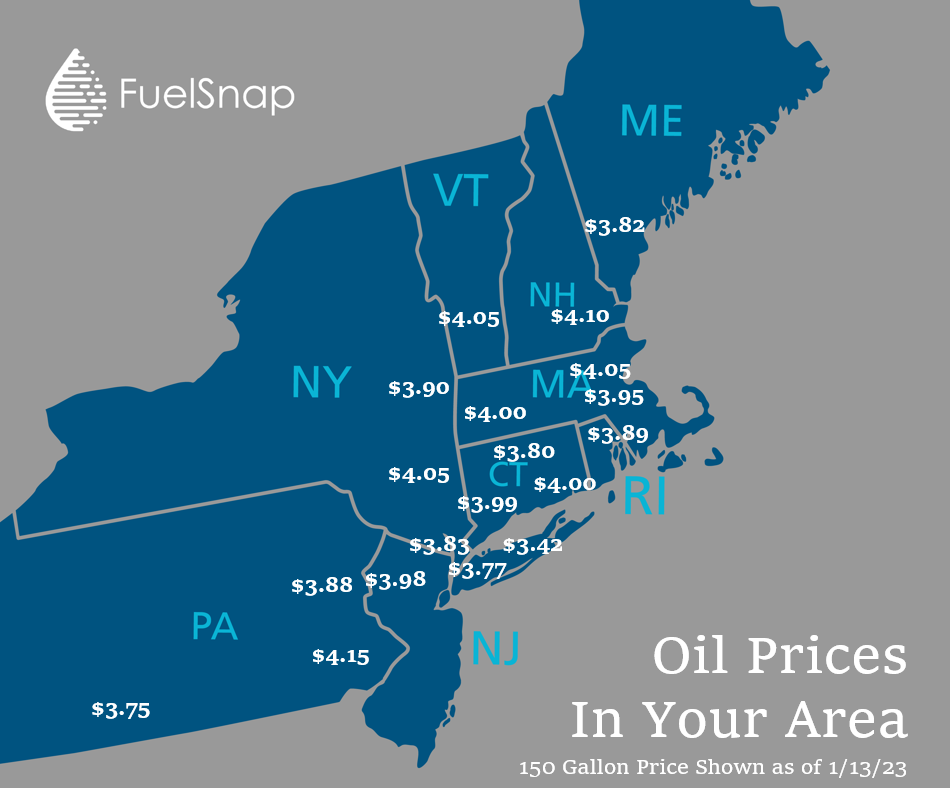 At $4 / gallon, and 880 gallons per year, the average home would cost about $3,520 to heat. Broken down into a six month heating season, this would represent a monthly cost of about $586.
Heating oil prices will hopefully come back down to below $3 a gallon as they had been before 2022. At $3 a gallon, an average home will cost approximately $2,640 per year to heat, or $440 a month for the six month long heating season.
Happy heating,
Steve