Home heating oil is certainly a major expense for many homes in the Northeast. While it generates significant heat per gallon, it can still lead to some high energy bills in the winter months. In this post we'll cover whether it makes sense to lock-in a home heating oil price.
Types of Heating Oil Prices
Heating oil prices can actually be more complicated that you may expect. The first question is whether you are on automatic delivery or will-call. We break down the pros and cons of automatic heating oil delivery here. The bottom line: will-call is much less expensive than automatic delivery.
If you opt for automatic delivery for the convenience factor, you can expect to pay more no matter what. That said, you should understand the types of pricing you may be offered.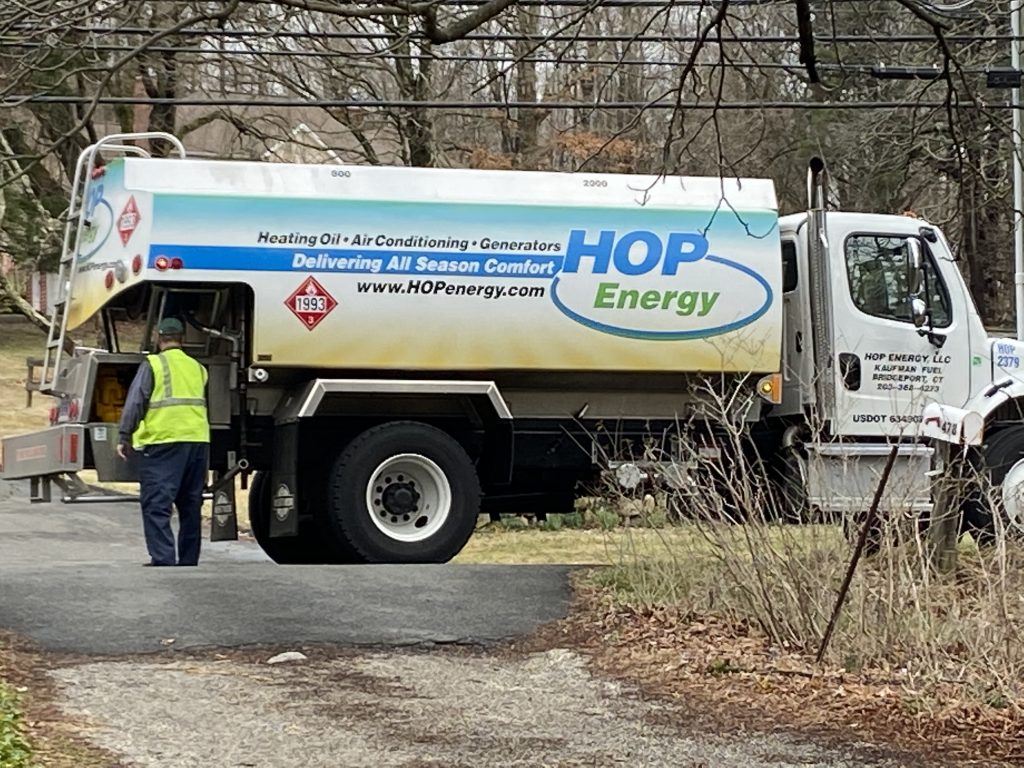 Market Price – Automatic Delivery:
Opting for the market price for heating oil means that you will be charged whatever the 'going rate' for heating oil is on the day of your delivery. This rate is usually determined very simply by the heating oil dealer. They take the price they pay, and typically add $0.80 to $1.00 per gallon as their profit. This is an average of $0.50 more per gallon than their will-call customers pay – so keep this in mind if you think you are paying the true market price on automatic delivery!
Market Price – Will-Call:
The market price for a will-call customer is nearly always less – and usually a lot less – than for automatic delivery customers. This is because the will-call market is much more competitive. Since you, the homeowner, are free to order oil from whomever you'd like, dealers will compete for your business by offering competitive prices. You can check heating oil prices at any time on FuelSnap.
Fixed Price Per Gallon:
Some dealers will offer a fixed price per gallon. The way this works is you will agree to purchase a certain number of gallons at a predetermined price. The number of gallons is based on your estimated usage for the year. There is usually a fee for this, or the dealer mandates that you also buy a service contract from them which covers the fee. Because of the fee and the necessary contract purchase, this is a great deal for the oil company. As a homeowner, you may do well in some years, but be left over-paying in others.
Price Cap:
This one sounds the most-enticing of all: you only pay up to a certain price. Why wouldn't you sign up for this? Remember, if it sounds good to be true, it probably is! First, you pay for this. Whether it is a fee up front, or via a padded oil price throughout the year that keeps you hovering around the price-cap amount, you are paying for this one way or another. Second, just like with the market price for oil, if you are on automatic delivery, the oil company has no incentive to lower the price when the market price falls. As a result, there may be a major lag between the market price falling, and automatic delivery customers seeing their prices lowered.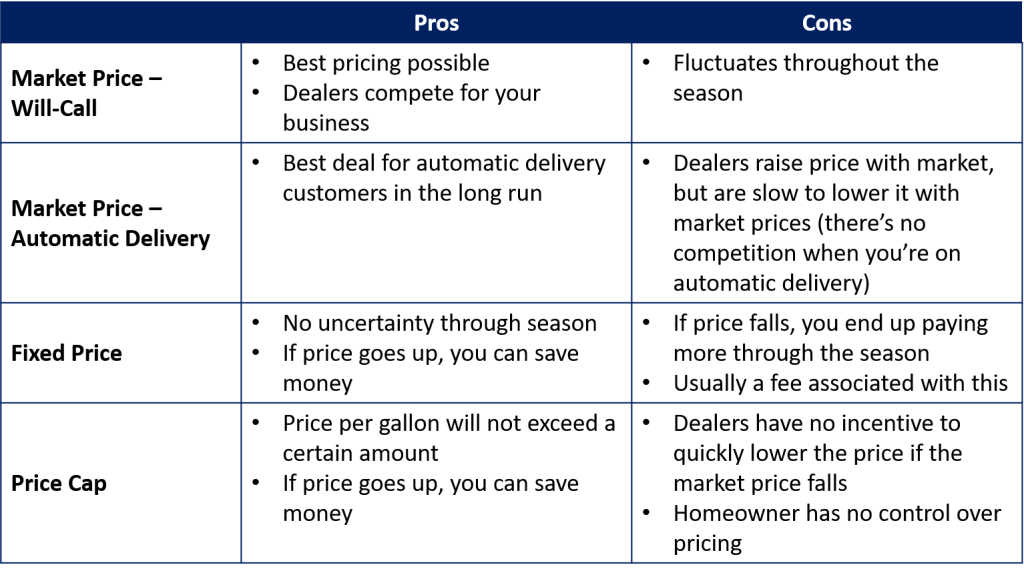 How To Get the Best Price For Heating Oil
For the best ways to save money on heating oil, take a minute and read this post here: 10 ways to save money on heating oil. The best money-saving decision you can make is to switch from automatic delivery to will-call. You'll need to read your oil tank gauge periodically, or install a Smart Oil Gauge so you never run out of heating oil.
If you do end up sticking with automatic delivery, however, we recommend sticking with the market price so you're not paying any extra fees for your home heating oil delivery. If you want to lock-in a heating oil price for peace of mind, by all means, go ahead, but just know if will not be the most cost-effective choice in the long run! And finally, if you're on automatic delivery, check your ticket price and then compare it to heating oil prices here to see how much you could have saved by ordering as needed.
Happy heating,
Steve