Ordering home heating oil was once a truly daunting task. The fact that there are hundreds of home heating oil delivery companies to choose from is great. But choosing between them can be challenging to say the least. Ever try to Google "best oil company"? There are dozens of websites to choose from, making the choice quite difficult. You also need to consider how much heating oil to order and how to buy oil. If this is you, check out our blog post here on how much is in your tank.
When it comes to filling up, there are a variety of ways to order heating oil:
Automatic home heating oil delivery: old-fashioned, and expensive
Ordering fuel oil via phone: old-fashioned, and time consuming
Ordering heating oil online: quick, transparent, and secure
Automatic Home Heating Oil Delivery
This is the old way of ensuring you always had heating oil throughout winter. Automatic delivery means you sign a contract with a local oil delivery company. You give them ALL your business for the year, and they take care of scheduling deliveries at their convenience. So, in exchange for ALL your business, what do you get in return? You get to pay extra! How much are automatic delivery oil prices? Oil prices are, on average, $0.40 to $0.80 per gallon higher for automatic delivery customers. This adds up to hundreds of dollars extra every year, since most homes use 800 to 1000 gallons per season.
Before the internet, local oil companies convinced homeowners that there was tremendous value in automatic delivery. You would not have to run down to the tank to check the level periodically. Today, however, times have changed. With devices like the Smart Oil Gauge, you no longer need to remember to check the gauge. The Smart Oil Gauge gives you an app on your phone to tell you the level, and even alerts you when your home oil tank is low. This way you know exactly when the time is right to order heating oil.
With a Smart Oil Gauge, you can cut the cord, and start saving hundreds of dollars a year by discontinuing automatic delivery. When it's time to fill up, you can choose from any heating oil company you'd like. Find a reputable dealer with a great price, and fill up on your own terms.
Worried about your heating oil service contract? If your oil company says you have to be on automatic delivery to receive a service contract, that should be a red flag. Check out this blog post on the truth about service contracts. You do not need to be on automatic delivery to receive a service contract.
Ordering Via Phone
Many home heating oil companies are a bit slow to evolve to the changing times. One of my favorite, long-standing local oil companies has no website. You have to call their phone number, press 1 to hear today's oil price, then listen to a recording to find out the price. Then, if you want to actually order oil, you have to hang up, call back, and dial a different extension to place the order. Oh, and you don't even get to talk to a human at this point. You have to leave a message on the answering machine and HOPE that someone received it and has scheduled your delivery.
At other home heating oil companies, you can call to order, and you end up on the phone with someone in the office. If this is the case, you'll have to discuss payment options. Many companies will take a credit card over the phone. This is certainly more convenient than paying with cash or check. It also allows the final amount to be adjusted based on the amount delivered. With cash or a check, you'll need to know the correct amount and meet the driver to pay for the delivery. In some cases, you may be able to mail a check in after the fact. This too, takes considerably more time than paying by credit card. You'll want to know your options up front though, before placing the order.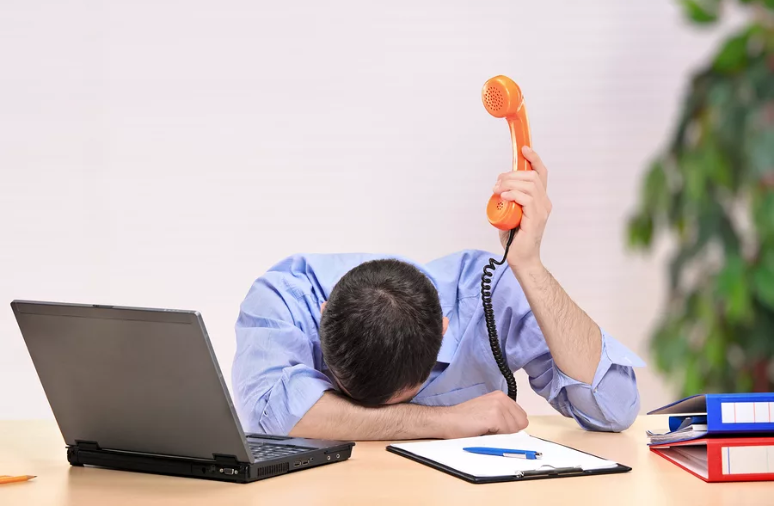 Ordering Heating Oil Online
By far the most convenient way to buy heating oil is online. Many modern home heating oil companies in CT have their own website, where you can create an account, and securely order heating oil online with a credit card. This is much more convenient than ordering by phone, but still does not allow you to price compare. If you Google "Connecticut heating oil prices", a myriad of different websites will pop up. From anonymous sites that will not tell you what oil company you are ordering from, to every unique heating oil dealer's website on its own.
Navigating through home heating oil companies online is cumbersome to say the least. With sites like FuelSnap, however, searching is easy. Find the cheapest home heating oil, and buy heating oil in seconds. Choose from real companies, with real-life user reviews before ordering. Choose the number of gallons and your delivery date to know when oil's coming. Pay securely with a credit card, and know there will be no surprises when the truck comes. With a Smart Oil Gauge installed, you can order only what your tank will hold. You no longer have to estimate how much to order.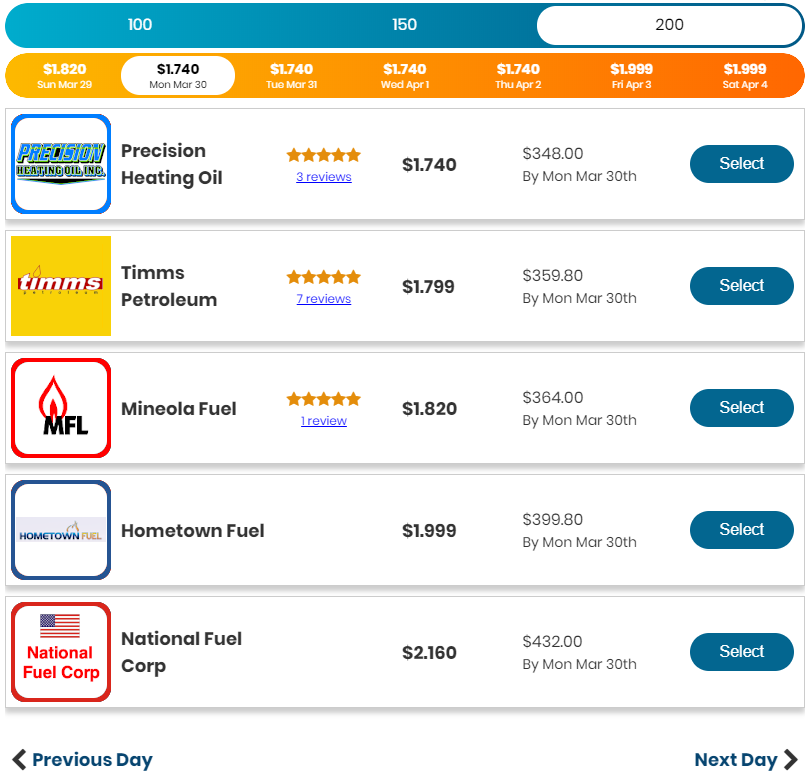 What is the Best Way to Order Heating Oil?
Considering the options, the first question to answer is should I sign up for automatic delivery? Ten or twenty years ago we would have said yes. But today, with technology like the Smart Oil Gauge, you will save hundreds of dollars per year by NOT signing up for automatic delivery. You should always buy oil as needed, as this will ensure you are getting the best home heating oil price available at that time.
When your tank is low, it's time to order heating oil. If your preferred oil company has a website, that may be a good place to start. However, you should always spot check other sites, or go to a marketplace site like FuelSnap, to make sure you are getting a good deal. The dealer with a great price at the beginning of the season may end up being much more expensive toward the end of the season.
Whatever you do, you'll want to pay securely with a credit card online. Giving credit cards over the phone means the final charge is at the dealer's discretion. When your card is charged up front, the dealer can refund you money for oil that was unable to fit in your tank, but the dealer cannot charge you more. This means you know the maximum you will spend – before the delivery.
Before placing an order for heating oil online, be sure to read reviews. Buy from only a trusted, local oil company, and never trust your delivery to an anonymous company online.
Happy heating,
Steve