Spring is finally here, so now is a good time to think about heating system upgrades. If your oil tank is showing signs of rust, it may be time to replace it. A Roth Double-Wall storage tank is one of the best values today, and we talk about its longevity here.
About Roth Fuel Tanks
Roth Double-Wall storage tanks are a unique, European style tank assembly. On the inside is a plastic tank that stores heating oil. This internal tank is encapsulated by a rust-proof aluminum housing. This external tank holds 110% of the plastic tank's capacity, and is designed to prevent a leak in the event the internal oil tank ruptures.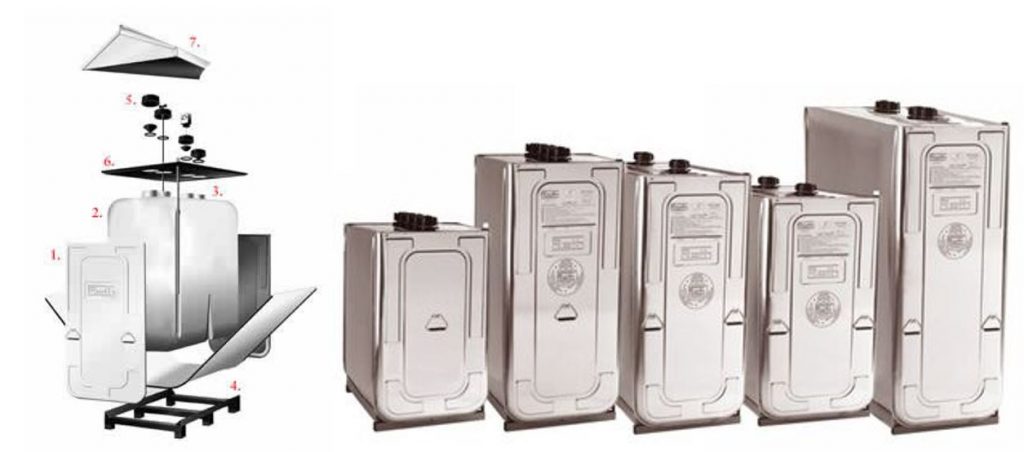 Pros and Cons of Roth Double Wall Fuel Tanks
Roth fuel tanks tend to have a love-them or hate-them reputation among HVAC technicians. Here are some of the Pros and Cons of the double wall Roth Fuel Tanks:
Roth Fuel Tank Pros:
Small footprint – can be hidden in a closet in a finished basement.
Lightweight – easy for one or two technicians to carry into a basement for installation.
Rust-free design – plastic internal tank and aluminum external tank will not rust – even if exposed to the elements.
Cover for outdoor installations – Roth double wall tanks for outdoor installations feature an angled cover that shields the fittings, gauge, and top of the tank from sun, rain, snow and ice.
30 year warranty – included from the factory.
Cons of the Roth Double Wall Fuel Tank:
More expensive – Roth fuel tanks can be 20-40% more expensive than traditional steel tanks.
Unfamiliar – many technicians are unfamiliar with Roth oil tanks and are hesitant to install them.
Complex installation for twin-tank setups – when installing side-by-side, a very specific procedure must be followed to ensure the tanks will be filled evenly.
Limited ports – unlike steel tanks which have a drain port at the bottom, Roth fuel tanks only have openings at the top. As such, the oil lines use one hole, the fill pipe and vent pipe each use one hole, and there is one hole for a gauge. This means that with a Roth tank you must choose to use either a float gauge or a Smart Oil Gauge – you cannot have both.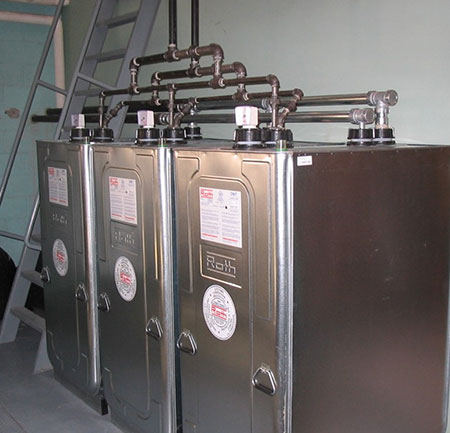 How Long Will a Roth Double Wall Fuel Tank Last?
Since Roth has been manufacturing tanks since the early 1970s, they have a good idea of how long they last. Because of the plastic internal tank and durable design, the oil tanks actually come with a limited 30 year warranty. This warranty is only valid for installations done by a certified Roth oil tank installer. With this in mind, we would estimate that Roth double wall fuel tanks last at least 15 years, with many making it past the 30 year mark.
To maximize longevity of your Roth tank, do not store anything on top of the oil tank. This causes the top to bow in, putting stress on the tank and fittings.
If you're in the market for a new heating oil tank, check out our guide here for choosing a home heating oil tank. And when you're low on heating oil, check prices here and don't forget to fill up at a quarter tank!
Happy heating,
Steve