When your oil-fired furnace hits the 30-year mark, odds are it's time for an upgrade. While annual maintenance can be a godsend for your home's HVAC system, there will come a time when it's ready to be replaced. If that time is now, follow these steps to choose a new furnace.
What's a Furnace?
A furnace converts home heating oil, propane, or natural gas into heat, and then transfers the heat through ductwork into the rooms of your house. The furnace consists of:
Burner: The burner combines the fuel, air, and a flame to ignite the fuel and create heat.
Heat Exchanger: The heat exchanger takes the heat from the combustion chamber (where the fuel burns), and transfers the heat to the clean air that gets circulated to the house.
Blower: The blower takes cool air from inside the house, passes the air through the heat exchanger, and blows the hot air out of the furnace into the house.
To help you choose a new furnace, we recommend following these steps below.
Step 1: Choose a Fuel Type
Many of us don't have much of a choice when it comes to the fuel that heats our home. If you have natural gas plumbed in your street, you are one of the lucky ones. Hook into it right away, and find yourself a nice gas furnace.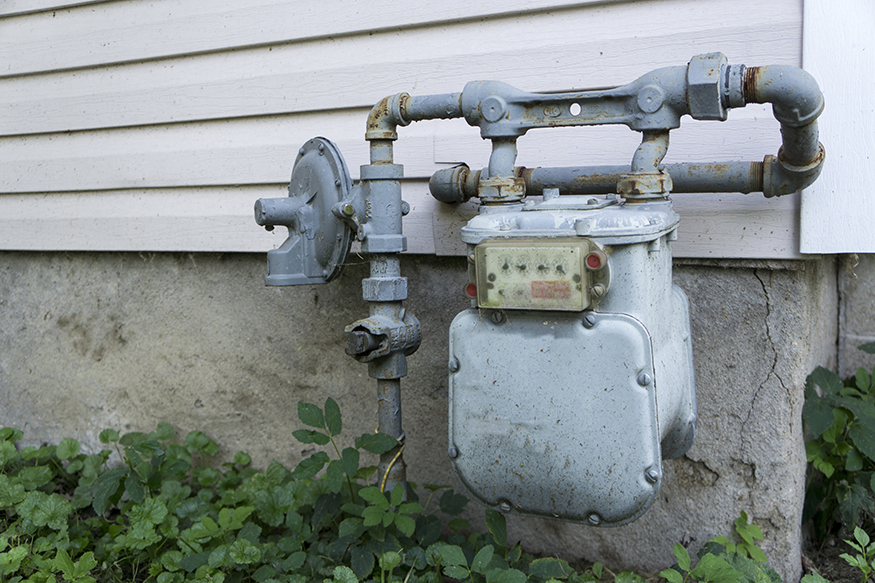 If you do not have natural gas in your street, don't be alarmed. Oil heat is only slightly more expensive than natural gas heat, and oil-fired furnaces actually tend to last a lot longer than gas furnaces.

The most common approach to replacing your furnace is to continue using the same fuel you've been using all along. If you heat with propane, stick with propane. If you heat with oil, stick with oil. Many oil & propane providers will encourage you to switch to propane when it comes time for a new furnace. THIS IS BECAUSE PROPANE IS MORE PROFITABLE FOR THEM. You will end up paying far more in the long run to heat your house with propane than with heating oil. And if they tell you the price per gallon is lower for propane, just know this: it takes 1.35 gallons of propane to generate the same amount of heat as 1 gallon of heating oil!
When you choose a new furnace, sticking with the current fuel is usually the best idea. We break this down in a separate post here: Heating Oil vs. Propane.
Step 2: Choose a Brand
The nice thing about oil-fired furnaces is that there aren't too many options to choose from. Whatever system you buy, you'll only have one or two burner options to choose from, and they will all be good choices. Further, if your burner stops working in the middle of winter, the technician who comes to fix it is almost guaranteed to have the right parts to fix it.
This is not the case with natural gas furnaces, unfortunately. Natural gas furnaces are build and sold all over the country. As a result, there are too many versions of these for technicians to be able to service every single one with the parts on their truck.
When choosing a brand, you get what you pay for. If you are buying this furnace for your long-term home, I'd highly recommend getting a ThermoPride, or a comparable high-end furnace. If it is for a rental property that you may only own for few years, go with the best priced-furnace available.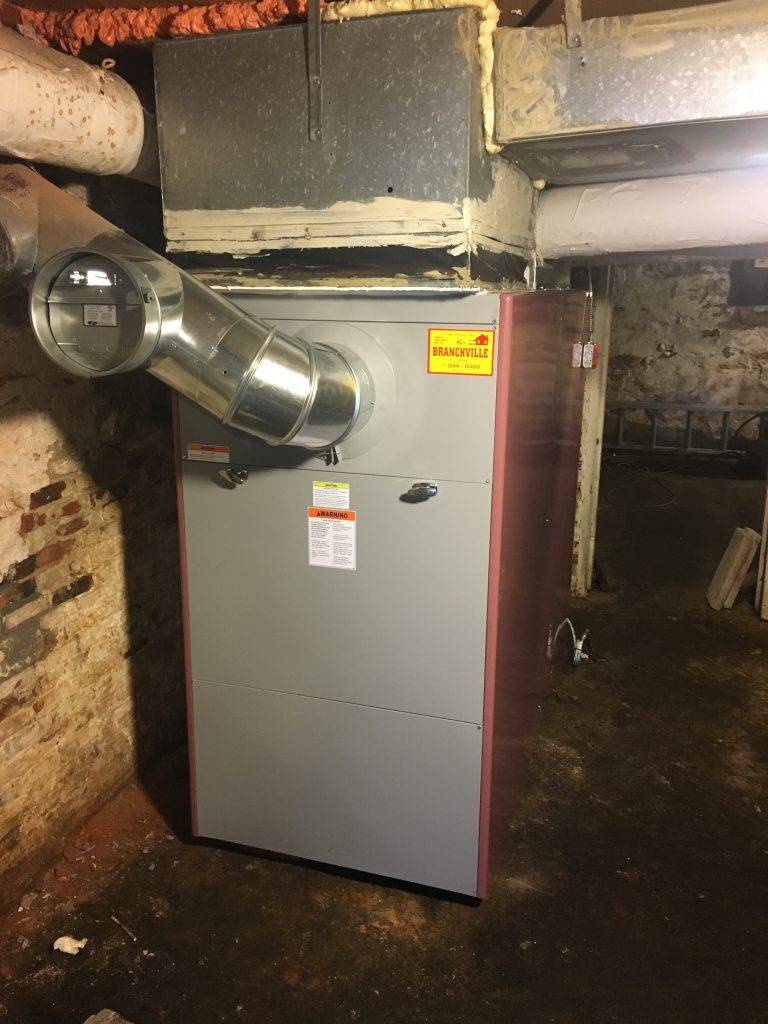 Step 3: Choose a Size
The easiest way to choose the size for your furnace is to look at your current system. A drop-in replacement is the path of least resistance. But, things could have changed since your house was first built. Was an addition built onto the house? Were the windows and siding upgraded? Was the system sized properly in the first place?
These factors could all lead to your current system being under-sized or over-sized. A competent HVAC contractor will ask you LOTS of questions about your house, such as:
What is the square footage of your house?
How tall are the walls?
How many windows on each floor?
What are the dimensions of the windows?
Are windows single-pane or dual-pane?
How would you rate the insulation in the house?
If your HVAC contractor just asks for the square footage of your house to determine your furnace size, find a new HVAC contractor. There are many more factors that contribute to heat loss than just square footage.

Step 4: Consider Other Factors
Replacing your furnace can be expensive. I replaced mine a few years ago, and the whole job cost about $8,500. Since many companies offer 0% financing for these types of jobs, you may consider additional work beyond just the furnace. For example, does your oil tank need to be replaced? Would you like to add central A/C to your house?
Combining these jobs all at once can help drive the total price down. It can also allow you to take advantage of 0% financing – for the whole project.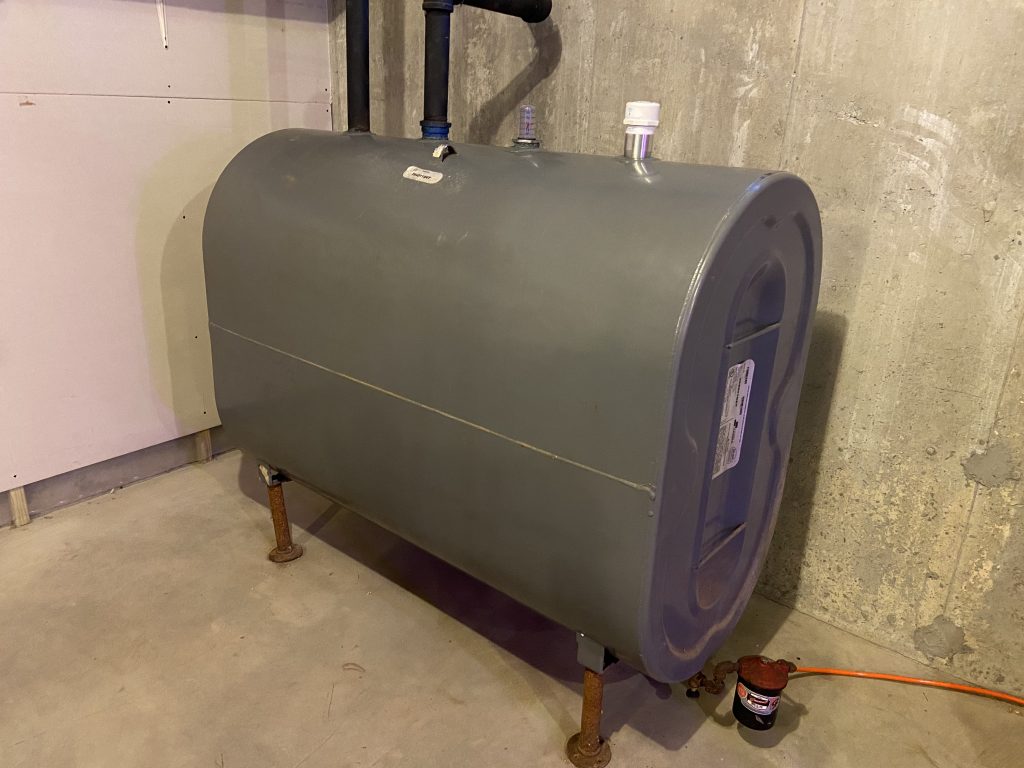 Final Thoughts on a New Furnace
I like to check out 'open houses' every once and a while to see what's on the market. One of the first places I go in an open house is to the basement. I look at the HVAC equipment, and if there's high-end equipment installed, it's a clear indication to me that the builder or the current owners did not skimp on quality. When you choose a new furnace, think about whether you will be selling your house soon and what that furnace will signal to prospective buyers.
While it may be more expensive in the short-run, a high-end oil-fired furnace can pay dividends due to its reliability over the long-run. Just make sure to get it tuned-up once a year to keep it in top-notch condition.
Happy heating,
Steve