Heating oil season is in full swing as we wrap up the first week of November, 2021. Night-time lows have been down below freezing this week, and the heat is officially on in most homes. If heating oil prices are not on your mind yet, they will be soon!
With the sudden cold this week, tons of folks have run out of oil. If you ran out of heating oil, or know someone who has, click here. We put together a step-by-step guide for what to do if you run out of heating oil. The first step? Make sure you're actually out of heating oil.
Oil Prices Are Flat or Down In Last 7 Days
Good news now that we've got the heat on is that prices have seemed to settle down. While still up significantly over last year, we're seeing some relief for the first time this season.
Connecticut heating oil prices have dropped 1-3% to a low of $2.84 per gallon
Long Island, New York heating oil prices have dropped about 1.5% to a low of $2.87 per gallon
Heating oil prices in Portland, ME are hovering around $2.87
Prices throughout the rest of the Northeast remain otherwise unchanged
Click here to check prices in your town.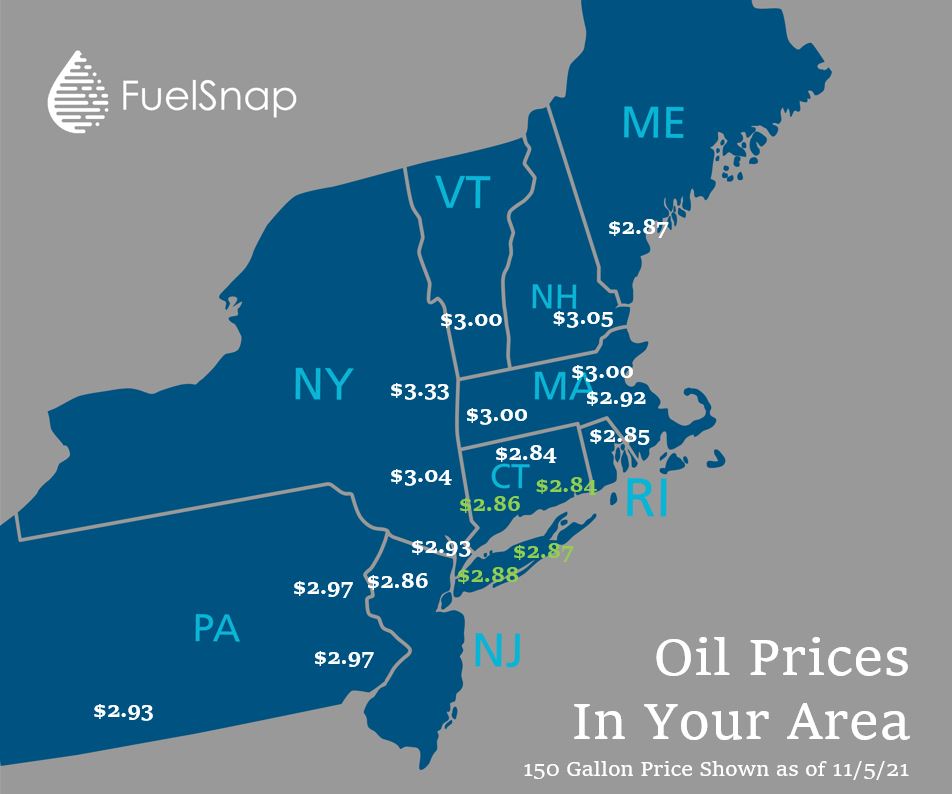 Cold Temps Stay In Immediate Forecast
With highs in the 50s and lows in the 30s over the next week, expect to be using some heating oil. If you don't have a Smart Oil Gauge, you can use the guide below to determine how much heating oil you'll use, depending on the size of your house and the outside temperature.

Remember to fill up soon if you haven't already, and always check FuelSnap and order heating oil online for the best prices in your area.
Happy heating,
Steve