Ordering home heating oil can be a daunting task. Choosing a home heating oil dealer and deciding how much oil to order are two important questions to consider. But another important question that comes up is when to order fuel oil. In this blog post we'll talk about the right time to order heating oil online.
Home Heating Oil Basics
If your home is heated with fuel oil, there are a few things to be aware of. First, your home will have an oil tank to store the heating oil. This tank will be in the basement, garage, outside the house, or even in the ground. Check out this blog post here to learn how a heating oil tank works.
To maintain a consistent supply of home heating oil, you will have to order oil. A truck will come and deliver a specific number of gallons to your tank. Alternatively, you can order a 'fill' and the truck will fill the oil tank to its capacity.
When to Order Heating Oil
When deciding when to order home heating oil, there are a couple of factors to consider. First, you do not want to run out of heating oil. Second, you want to get the best price for heating oil.
Avoid Running Out of Heating Oil
If you are out of heating oil right now, check out this blog post here for what to do. Fortunately, you can add diesel from the local gas station to get you through the night.
To avoid running out of heating oil, we recommend reordering heating oil when your oil tank is at a quarter full. This is true whether it is the summer or winter. Heating oil prices tend to not fluctuate too widely throughout the season. Most home heating oil dealers work on a target 'cents per gallon' margin which does not often change throughout the year.
"Reorder at a quarter" is a great rule to live by.
The reason to not let your tank get down past 1/4 full is occasionally it can take a few days before your heating oil is delivered. A quarter tank is usually enough to hold you over. Since a typical heating oil tank holds 275 gallons of oil, a quarter of a tank is approximately 70 gallons. A typical house burns approximately 3-5 gallons per day in the winter, so this gives you a cushion to prevent a runout.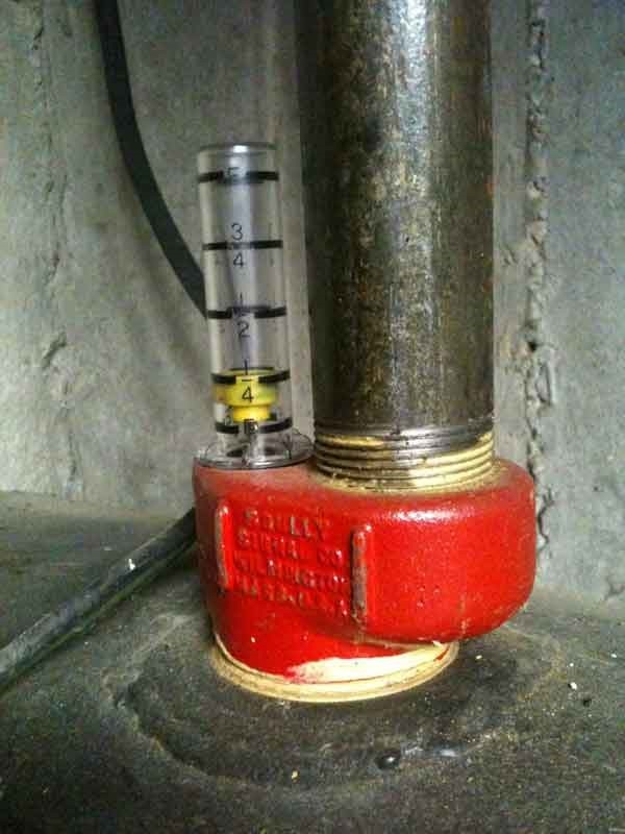 Order Heating Oil Online To Get The Best Price
Ordering heating oil online when your tank is at 1/4 full has another benefit as well. This leaves enough space in the tank for a 150 gallon delivery. Most oil dealers require a minimum delivery size of 100 gallons. Some even give a price break for 150 gallons. If your dealer gives a price break for 200 gallons, you will have to let your tank get down to 1/8 full. Check our tank charts here to see how low your oil tank must get for a 200 gallon delivery.
When you order heating oil online through FuelSnap you can not only compare prices, but also delivery dates. If you can wait a few days for your home heating oil delivery, you may get a better price for heating oil. Searching for heating oil near me will bring up multiple sites. Check FuelSnap to easily compare several dealers and order heating oil online.
Check Your Heating Oil Tank Gauge And Reorder Oil At A Quarter Full
Make sure you learn how to check your float gauge and avoid running out of heating oil. Order heating oil online when your gauge reads one quarter full. And if you want to make sure you do not run out again, consider getting a Smart Oil Gauge for your tank. The Smart Oil Gauge gives you a readout of your oil level on your smart phone. It will send you text and email alerts when the tank is low as well.
Happy heating,
Steve